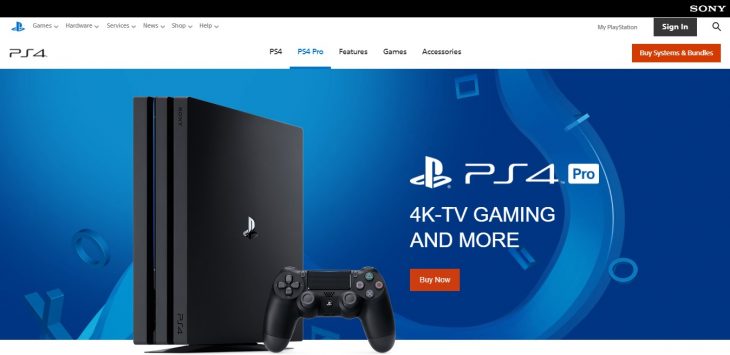 Sony Interactive Entertainment has announced that they're going to be selling their console hardware and first-party games directly to consumers.
Currently the new store is only available to US consumers. These consumers can purchase PlayStation 4 consoles, accessories, and games all from PlayStation.com directly, as opposed to third-party retailers.
In addition to consoles, games, and accessories, PlayStation VR is also available to purchase directly from the company, as well as VR games and PlayStation Plus subscriptions.
In a statement to press Stephen Turvey, a representative for SIE, explained that the new store is designed to make it easier for consumers to purchase PlayStation products. In particular, it will be easier for consumers to purchase gifts through Sony's new storefront, a feature which is sure to become extremely useful leading up to the holiday period.
Turvey added that prices on the new store will align with those found elsewhere. This makes sense, since no one would opt to purchase directly from Sony if the prices are higher, which would also make little sense since there is no third-party retailer to consider.
While Sony has made no announcement regarding whether this store will expand to other regions, it's a bold statement to third-party retailers. By cutting out the businesses between Sony and the consumer, they stand a much better chance of ensuring the customer service around PlayStation products is of a high standard, and unified.
Sony's new store is just another way for consumers to purchase the products they desire online. With companies such as Amazon offering convenient delivery, and physical stores giving consumers the shopping experience they may crave, it seems as though the market is becoming bloated with options.
Microsoft has always offered consumers the chance to purchase Xbox consoles directly from them, meaning that Sony isn't doing anything drastically different from their competition. However, there are far more brand deals with PlayStation consoles and third-party retailers, which could end now if Sony's store proves to be a preferable purchasing option to consumers.