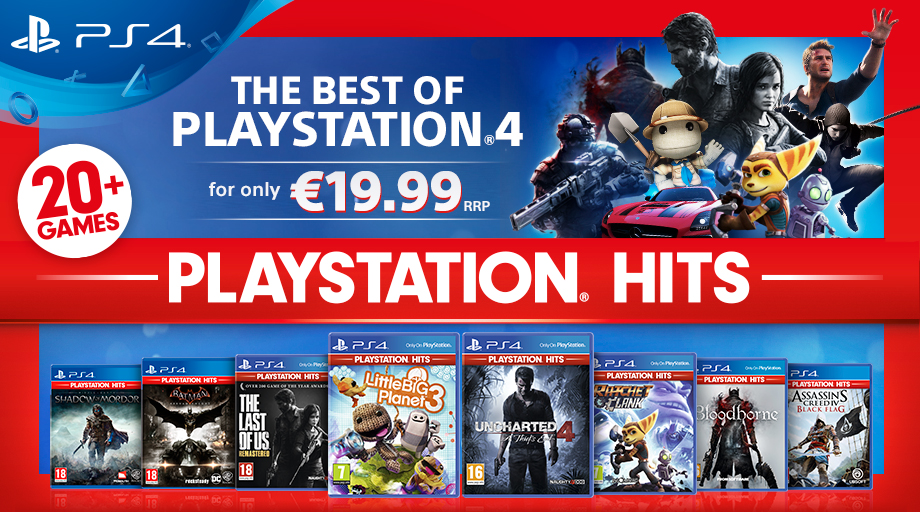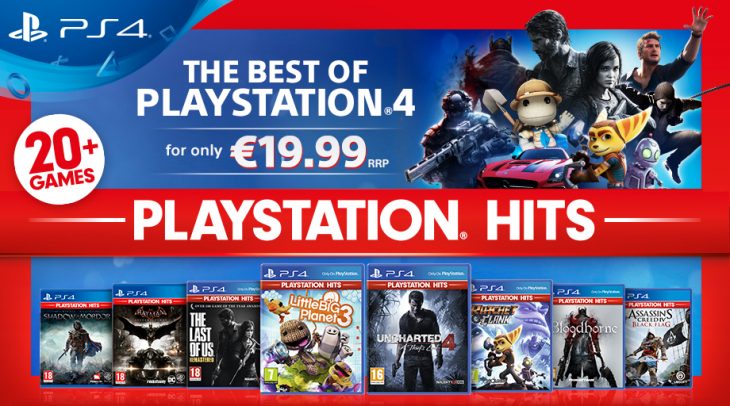 Today via the PlayStation Blog Sony announced PlayStation Hits. This is a new line of games similar to the Platinum line of the PlayStation 2 era, aiming to bring great hits from the last few years to PlayStation 4 players today. The idea is that if a player has missed out on playing these games for whatever reason, such as only just investing in the platform, then they can purchase some of the best games for it at a low cost.
PlayStation Hits will be available at select retailers and across the PlayStation Store. The games are redesigned with red banners on them in order to make them more obvious for those looking for great games at a low price.
Some of the games launching as PlayStation Hits are; Driveclub, Bloodborne, Killzone: Shadow Fall, Infamous: Second Son, LittleBigPlanet 3, The Last Of Us Remastered, Ratchet and Clank, Battlefield 4, Uncharted 4: A Thief's End, Doom, Street Fighter 5, Project Cars, Yakuza 0, Yakuza: Kiwami, and Metal Gear Solid 5: The Phantom Pain.
The new line of games is the best way for players to discover the most amazing games on the PlayStation 4 without having to overpay for them. It's often the case that games retain their launch price long after their release date on online marketplaces, meaning gamers must fork out a lot of money for what could be a very old game by the time they get around to buying it. Now Sony is making their library of brilliant hits far more accessible for the people buying a PlayStation 4 or PlayStation 4 Pro today.
Retailers will also see a benefit from this new line of titles, as it gives them a number of full priced games that are known to be great. If retailers wanted to try to sell blockbuster hits cheaply before then they'd have to sell a pre-owned version, a process which can end up costing the retailer a lot of money.
Platinum games are some of the best-known in PlayStation 2 history, and the great thing about them is that they're still easily identifiable today. PlayStation Hits is the start of a brand new generation of amazing games for new PlayStation 4 fans.