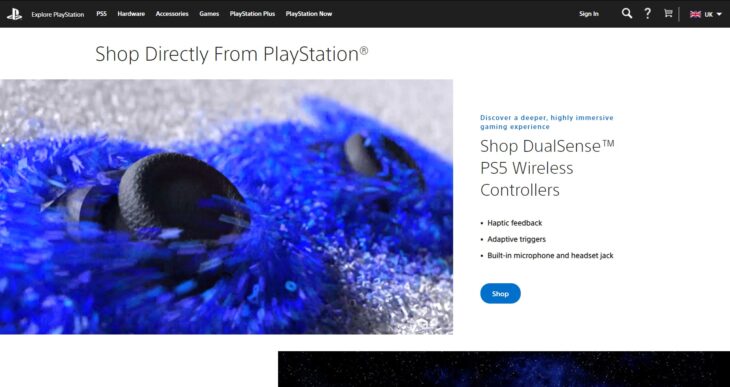 Sony has now opened a PlayStation Direct online store. This store allows users to purchase new consoles, accessories, and even games directly from the company behind the PlayStation brand.
The online store went live in Germany on Monday, and has just gone live in the UK on Thursday. Other European countries will be getting it soon, though no release dates have been given. It's likely that bugs and glitches will be worked out in these regions before rolling the site out further.
Sony unveiled the site plans for Europe in May and explained how the idea is to roll it out to include The Netherlands, Luxembourg, France, Ireland, and Belgium alongside Germany and the UK.
PlayStation Direct was launched in the US, arguably the biggest market for it, in 2019. It seems as though everything has been running smoothly on that front, so the company is now bringing it over to the rest of the world, though quite slowly.
This new store may offer Sony's new products, but it will be difficult for consumers to pick up a PS5 from there for some time. A report from Bloomberg this week suggests that the issue with getting parts and supply chains is so bad that Sony has revised its goal for production for the year to 15 million, down from 16 million.
Valve also announced that it has delayed the launch of the Steam Deck due to supply chain issues, all of which indicate that consumer electronics will be hard to get hold of for some time yet. Even Nintendo is worried about the supply of Switches for the coming year.
However, Sony's new storefront may provide a better way for consumers to get a PS5. Online retailers have had to implement security measures to prevent scalpers from using bots to buy up all the stock when it becomes available. Sony should have something similar on its site, and could even offer a new system of ticketing to help consumers get their hands on one of the consoles faster. There's certainly no denying that a new system to help people get their consoles is needed.