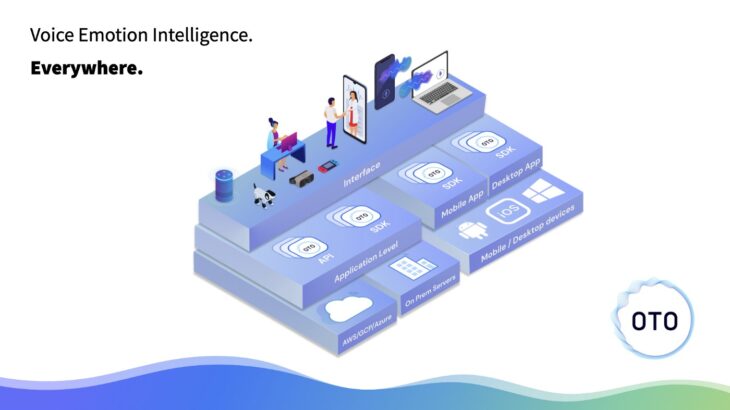 Unity has announced that it's acquired yet another company. This time it's voice analytics business OTO Systems. As with many of its acquisitions this year, this will add yet another new tool to the Unity engine for all consumers to take advantage of.
Over the coming months, OTO's technology is going to be fully integrated into Unity. The aim of adding OTO's tech into Unity is to do away with a rise in toxic behavior in online games. This will be achieved by constructing more welcoming environments.
Unity Technologies has already told developers that they will all be able to take advantage of this technology. It can be utilized to detect a wider and more accurate range of disruptive behavior in voice chat in games, allowing developers to block certain words and even ban particularly problematic players once they're flagged.
Unity's Vice President of Product Management and Operate Solutions Felix Thé explained that games are becoming more dynamic as they shift to an online focus. Players become deeply invested in these titles, and unfortunately, that can lead to certain types of toxic behavior. This technology will help developers foster a much more positive and constructive community that the game can be built around.
A huge part of OTO's technological focus has always been on keeping players safe online. Toxic language and behavior is harmful, and it can bring a player base to its knees if not dealt with in the right way. Games such as League of Legends have a hugely toxic fan base, and the title is much harder for newcomers to get into as a result.
Unity argues that it's on developers and game makers to make their titles more positive and safe, which is what OTO will allow them to do.
Unity recently released its 2021 Toxicity in Multiplayer Games Report by The Harris Poll. The survey covered a lot of data, including the fact that seven out of ten players surveyed had experienced toxic behavior while playing an online game. 67 percent of them said that they were likely to stop playing a game due to this behavior, highlighting the need for technology like OTO's.