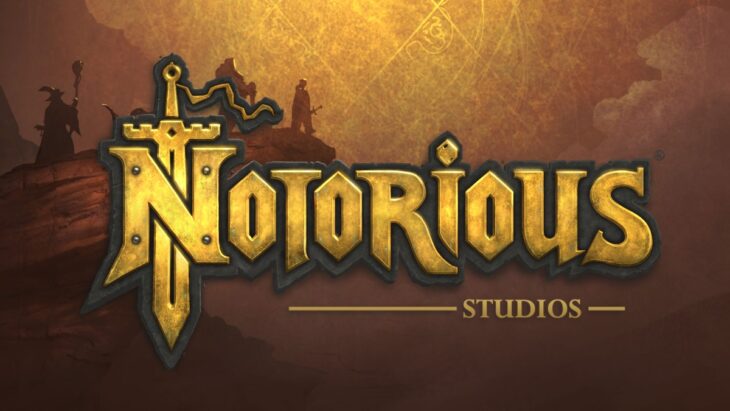 A group of developers who formerly worked at Blizzard Entertainment has announced that they've started their own game studio, Notorious Studios.
All the staff at the newly-formed developer have worked on the World of Warcraft franchise, including the two Founders, Chris Kaleiki and Doug Frazer. Kaleiki used to work as a systems class designer for the MMORPG, while Frazer was a senior gameplay engineer on the title. Both Founders left Blizzard Entertainment in October 2020.
At the time of writing, Notorious Studios is made up of eight employees. The aim is to grow the team to twelve people by early 2022, which will likely fill any holes in the development team that currently exists.
One of the investors in the new company is none other than League of Legends developer Riot Games. They invested part of the $5 million that was raised in a first-round by Galaxy Interactive.
This initial round of funding is being used to develop the company's first game. The game will be a multiplayer RPG, which shouldn't really be a surprise given the expertise that everyone in the company has from their previous jobs.
It's impossible to talk about a new studio made up of ex-Blizzard developers without touching on the issues that Blizzard is facing regarding harassment and the mistreatment of staff. Both Founders of Notorious Studios want to start the company with a positive and inclusive attitude that will steer it clear of the issues that their ex-employer is now facing.
Each Founder isn't blind to the issues at Blizzard and realizes that they affect them as well. All the implications that have been placed at Blizzard's door are also placed at theirs. That's why they're making things so hard for that sort of toxic culture to develop.
It's not just Blizzard that's facing these issues though, with Ubisoft also experiencing a similar revolution among employees. The message is clear. As long as an employer respects its staff and doesn't go out of its way to avoid issues by burying them, then the work culture won't head in the direction that it has with these two prolific publishers.