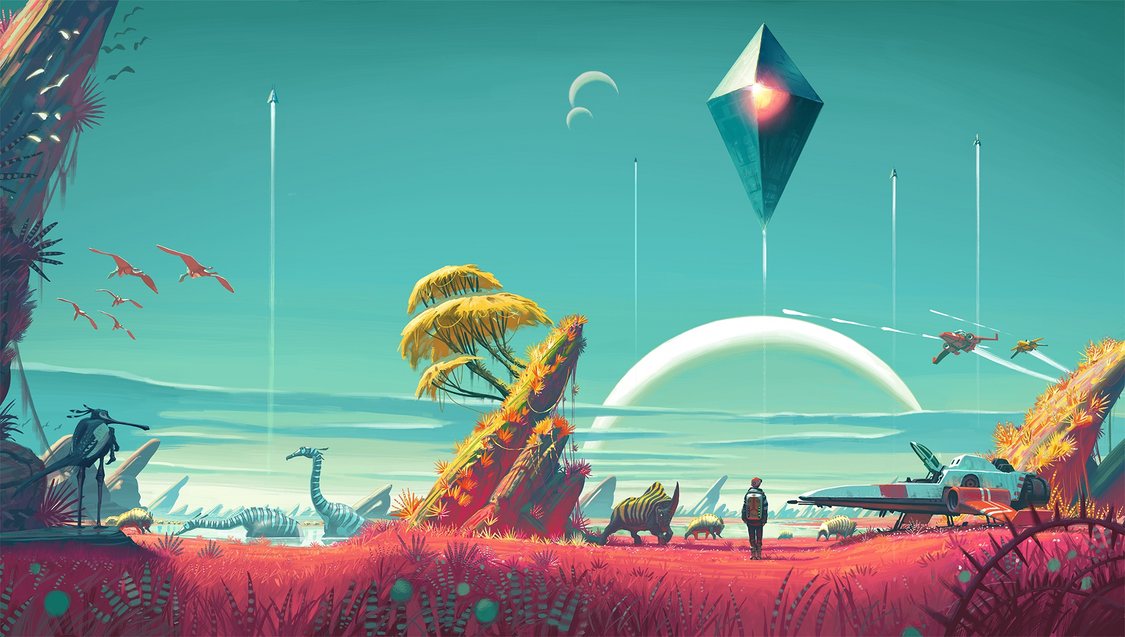 The unique open world exploration/survival game No Man's Sky is quickly approaching it's August 09 (US) / August 10 (UK) release date. No Man's Sky has generated a large amount of interest during its development, in part thanks to the enormous universe in which the game takes place.
Indeed, so much hype is surrounding Hello Games' upcoming title that leaked copies have reportedly sold for £949 over the internet. So what is No Man's Sky, and why has it gathered such a large following already?
The key selling point to No Man's Sky is an approach to open world gaming that blows virtually all the competition out of the water. With a gameplay design based on four pillars—exploration, survival, combat and trading—No Man's Sky comprises of an entirely procedurally generated (randomly created) open world universe. A total of 18 quintillion planets—18,000,000,000,000,000,000—are free to be explored, many of which are home to their own uniquely generated lifeforms.
As exploration is the key to No Man's Sky, players will be rewarded for finding new locations. Upon discovering new planets, players can upload information to The Atlas, an in-game universal database which is shareable between other gamers. Currency is earned by uploading info to The Atlas, which can then be used to purchase and upgrade equipment and spaceships.
Procedural generation is also a vital component to the game. Almost all elements of No Man's Sky will be procedurally generated: the star systems, planets, geographies, ecosystems, lifeforms, animals' behaviours, as well as sentient aliens and their civilisations.
No Man's Sky has been developed and will be published solely by the indie games label Hello Games, a UK-based firm previously known for the Joe Danger series. In addition to the basic game edition, there will be a Limited Edition and the more expensive Explorer's Edition. These will include content such as a comic book, art book and DLC.
The game has already made a big impact, having won early awards and earned acclaim from its showings at the 2013 VGX awards and E3 2014, where it won Best Original Game, Best Independent Game and the Special Commendation for Innovation.
No Man's Sky will release 10 August 2016 in the UK for PS4 and PC.