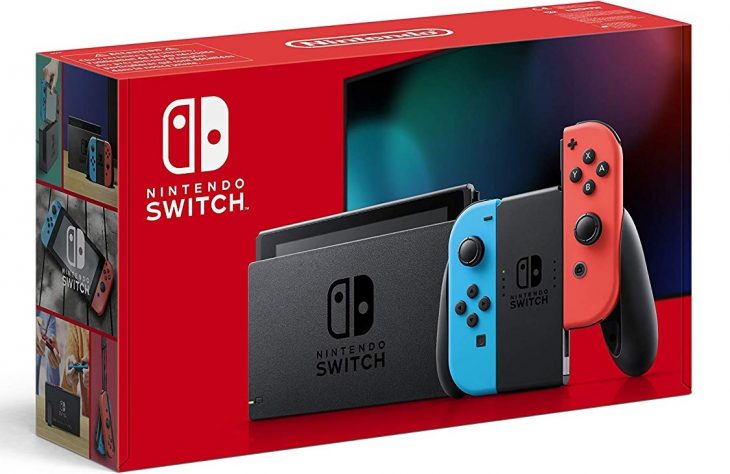 In 2019 the Nintendo Switch sold more than 1.25 million copies in France last year, making it the best-selling console in the country for 2019.
Philippe Lavoué, General Manager for Nintendo France, told the press that the Nintendo Switch's lifetime sales in France have now reached 3.3 million units, which has smashed Nintendo's expectations by 300,000 units.
Lavoué explained in an interview with Le Figaro, a French publication, that the Nintendo Switch Lite was the third best-selling console in the country. This is a quite impressive result because it means that the Nintendo Switch Lite sold more units than the Xbox One in France in 2019.
Lavoué went on to describe how Nintendo has now worked through the phase of the Nintendo Switch where the company has been trying to convince consumers to invest in their product. He added that this was phase that they never successfully passed with the Nintendo Wii U.
Data shows that about half of all Nintendo Switch owners in France are young adults, with the other half being families. Interestingly, the Nintendo Switch is fairly popular with women, which is reflected in the sales data showing that 30 percent of all Switch owners are women.
One in every two games sold in France in 2019 were Nintendo games, showing just how popular the console has been. Eight of the country's top ten best-selling games were also from Nintendo, further demonstrating the incredible foothold that the Nintendo Switch has there.
Pokemon Sword and Shield sold a combined 650,000 copies, Mario Kart 8 Deluxe Edition sold 520,000 copies, and Luigi's Mansion 3 sold 392,000 copies during 2019. Ring Fit Adventure sold 120,000 copies and completely sold out. It was ranked as the 22nd best-selling game of 2019 in France.
Lavoué says that he regrets not ordering 10 or 15 percent more stock for Ring Fit Adventure, otherwise they would have met their consumer's demand. He added that points of sale will be replenished by February, when the company will run more TV ads for the game. With no new consoles out until the end of 2020, France is likely to be dominated by the Nintendo Switch in 2020 as well.