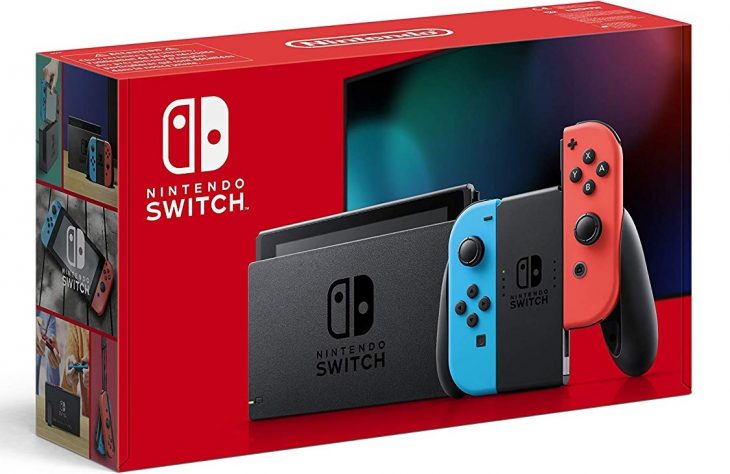 In both the US and China, the Nintendo Switch has seen some impressive sales figures, even in November against two brand new consoles.
The Switch was the best-selling console this year in China. More than 1.3 million units have been sold in the region, bringing the total in China to 4 million to date. This information comes from Niko Partners, and includes units sold through legal sources, and grey sources such as importers. The console has only officially been available in the country for a year, but consumers have been buying imported versions for longer.
50,000 units sold on the console's launch day in the region. Over the last year, the console has sold almost double the number of units that the PlayStation 4 and Xbox One have in China. It's also surpassed their lifetime sales, 3.5 million for the PS4, and 1.2 million for the Xbox One.
Much of this success is thanks to Nintendo's partnership with Tencent. The tech giant has made it possible for games to be approved in the region, and are even developing their own.
Analyst Daniel Ahmad estimates that the console games market, both legal and grey, will grow to be worth $2.15 billion by 2024.
In the US, the Switch was the best-selling console for November 2020. Despite being up against the colossal sales of the Xbox Series X/S and PS5, the Switch still won out. This puts the Switch on 24 solid months as the best-selling console in the US. If there had been more stock available for the PS5 and Xbox Series X/S, this could have been a different story.
Over the course of the month, the Switch and Switch Lite sold a combined 1.35 million units. This was almost certainly aided by Black Friday and Cyber Monday deals.
For the full year in the US, the Switch has shifted 6.92 million units, which is already more than were sold in 2019.
Nintendo projected that they would sell 24 million Switch units worldwide by the end of the fiscal year in March 2021. At the time of writing, Nintendo's last figures showed that 68.3 million units had been sold worldwide as of the first half of 2020.