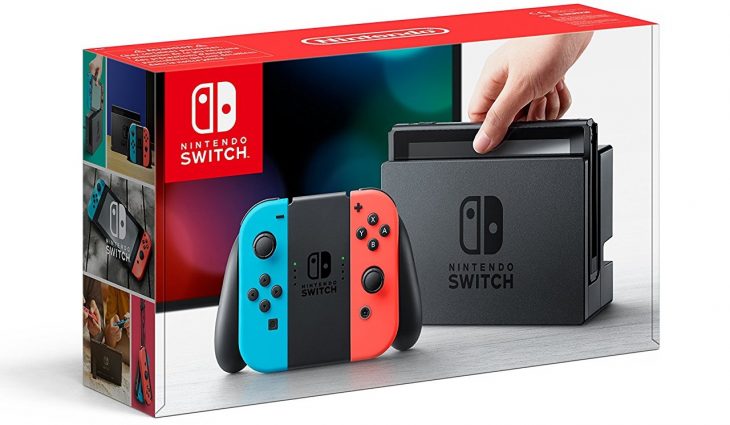 Nintendo have updated their dedicated video game sales units page, revealing that the Nintendo Switch has now hit 22.86 million units sold.
The Nintendo Switch is marketed as a secondary console to consumers who already have a main console at home and want another one to take on the go. Thanks to the quality delivered in every game on the system however, the Nintendo Switch has swiftly become the choice for a main home console for many people.
The Nintendo Switch managed to outsell the Nintendo Wii U's lifetime sales shortly after launch, but has so far been lagging behind in terms of other Nintendo consoles. With this sales milestone the Nintendo Switch has now sold more units that the Gamecube did in its entire lifetime.
The Gamecube was a controversial console and had stiff competition in the Xbox and PlayStation 2, but it still had a number of great and memorable games that made it popular among certain consumers.
Year-on-year Nintendo Switch sales have been more than double in 2018, which probably has more to do with stock availability than anything else. With new hardware bundles releasing all the time, such as the recent Fortnite bundle that packaged in-game currency and cosmetic items, there are plenty of reasons for consumers to invest in one.
With Pokemon Let's Go Eevee and Pikachu out next month there are two more hardware bundles on the way as well, both of which are sure to boost sales even more. There is also a Diablo 3 edition Switch out later this year too, which may finally persuade the hardcore MMO fans to dive into Nintendo's latest console.
Heading into the holiday sales period there are a number of highly anticipated new games releasing. Thanks to a robust lineup of both first-party and third-party titles the console is bursting with a library of games that should give everyone something to play.
Software sales for the console are at 111.10 million units sales so far, which is still far behind the total software sales for the Gamecube at 208.57 million. Even so it seems as if the console is well on the way to becoming a Nintendo success story.