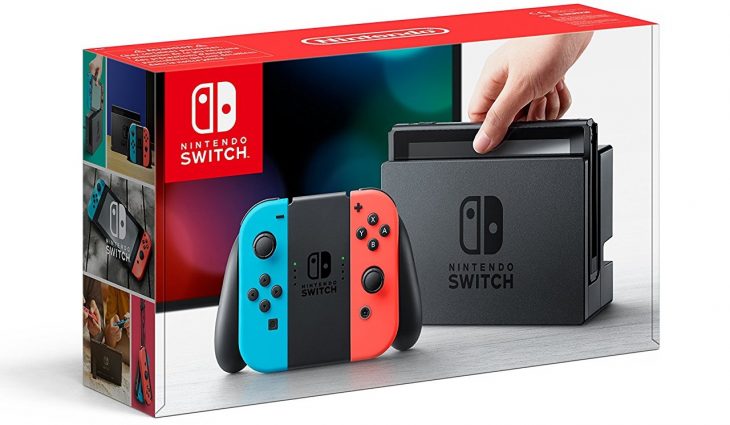 Adobe Digital have analysed this year's Black Friday spending and found that the Nintendo Switch was the most purchased product online for the Thanksgiving sales holiday.
In total Adobe Digital tracked 55 million different products across 4,500 retail websites for this Black Friday spending. Amongst all of these the Nintendo Switch was the most purchased product, which might not be a surprise to those who have been trying and failing to get one since it launched in March due to stock issues.
Nintendo recently told press in a statement that they were working to ensure there was enough stock of the Nintendo Switch to meet the holiday period demand, with Black Friday at the forefront of their minds. They added however that they believe demand will outpace supply for the Nintendo Switch for some time to come.
The competition when it comes to Black Friday spending is fierce, with almost all retailers offering some kind of deal to consumers whether it's a huge discount on the smartphone, tablet, or television they've been admiring all year, or free shipping on purchases over a certain amount. This makes the fact that more people bought a Nintendo Switch than anything else even more impressive, especially considering that a number of new product launches have happened recently, including the iPhone X.
Other market research firms such as the NPD Group will be doing their own research which they have yet to release. However, it doesn't seem likely that they'll be so drastically different as to change the fact that more Nintendo Switch consoles were purchased online on Black Friday than anything else.
The top five products purchased online on Black Friday according to Adobe Digital are as follows:
1. Nintendo Switch
2. Hatchimals & Colleggtibles
3. PJ Masks
4. Chromecast
5. Roku
Within this top five we can see a couple of different collectibles that may be purchased by presents as Christmas presents for children, but no other games console or video game has made it into this list. Considering the number of newly released titles that were on offer for almost half price, including The Evil Within 2 and Wolfenstein 2: The New Colossus, there could be more video game products further down the list.