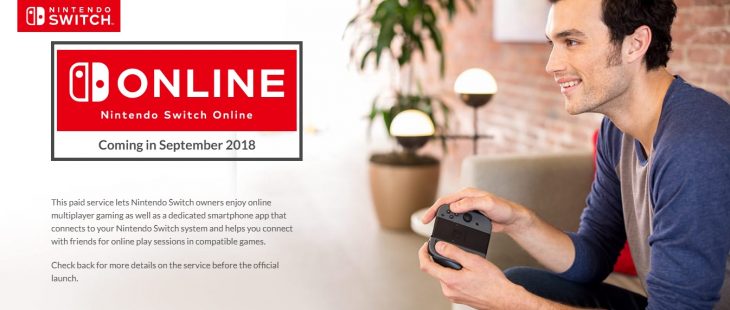 Nintendo has revealed that their online service for the Nintendo Switch will be launching this September. The service was delayed from being launched in 2017 in order for Nintendo to perfect it and bring it in line with competing services.
Nintendo Online for Nintendo Switch is a service that allows Switch owners to play their games online with friends and other players. The service has been free so far, but Nintendo have always said that once the paid service becomes available it will be required to play games online.
Nintendo's Online service will cost $3.99 a month or $19.99 a year, far cheaper than both Xbox Live Gold or a Playstation Plus account subscriptions. As well as being able to play their games online subscribers will be given access to classic games from the back catalog of Nintendo titles, though they will have updated features for use online such as leaderboards.
Subscribers will also be the only players able to use the Nintendo Switch Online App once the paid subscription launches. The App allows players to chat with friends while playing online in titles like Splatoon 2. The App also provides stats on players based on their progress and performance in Splatoon 2, something that will no doubt be provided for other games after September 2018.
Finally, all subscribers will be given access to exclusive deals on the Nintendo eShop. These deals may include free demos or downloads for specific titles, as well discounts large and small for a range of games across the Nintendo eShop. Further details about benefits of the subscription are said to be coming late this year, closer to the launch date.
With Xbox Live Gold and PlayStation Plus accounts subscribers are given a number of games for free each month to download and keep in their download history. Some titles such as Rocket League were even launched for free to PlayStation Plus subscribers, a huge benefit to the subscription. Nintendo's service is far cheaper than Sony's and Microsoft's, but the benefits need to be similar if Nintendo wants to have any chance of offering a competitive service.