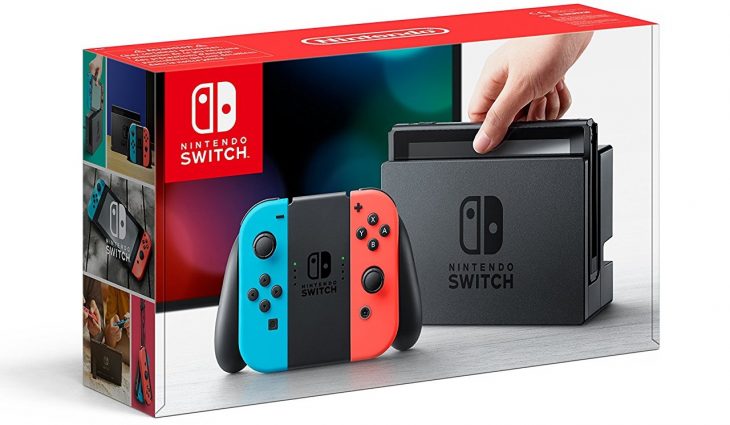 Mat Piscatella, an industry analyst for NPD, has said once again that he believes the Nintendo Switch is on the road to becoming the best-selling console of Q4 2018. After a brilliant show at E3, and a number of other game announcements outside of the event, it seems like the Nintendo Switch is a very exciting console to own.
Piscatella thought back on his predictions for the US industry in 2018 he made earlier in the year. In his blog post he once again says that he thinks the Nintendo Switch on going to be the best-selling console in Q4, in addition to changing predictions in other areas of the industry.
Before Piscatella's prediction simply stated that the console would be the best-selling for the quarter. Now however, Piscatella has confirmed that he thinks a surge of sales, driven by Pokemon Let's Go Eevee and Pikachu, and Super Smash Bros. Ultimate will be the driving force behind increased Switch sales.
Across all three consoles in the current generation, Piscatella predicted that each would sell at least 4 million units this year. Sales of the PlayStation 4 and Xbox One will be 30 percent ahead of the last generation, the PlayStation 3 and Xbox 360, and 6 percent ahead of the generation before that, the PlayStation 2 and Xbox.
In summary Piscatella predicts that 17.5 million units will be sold across consoles and portable consoles this year. If these figures are accurate then this will be the biggest total units sold since 2012 in the US.
Weighing in on the software front, Piscatella predicted that Call of Duty: Black Ops 4 will just lose out on beating Red Dead Redemption 2 in terms of dollar sales. He predicts that Battlefield 5 will come behind Black Ops 4, but also that the top 10 selling games for the year won't include Nintendo exclusives.
Overall software sales are predicted to rise by 8 percent year-on-year, with around 400 different physical game releases planned for the rest of 2018. Digital game releases are harder to predict, but Piscatella does say that digital sales will increase by double figures.
Piscatella ends by saying that Fortnite is a big force that's driving market growth right now, but also that the number of games releasing this Holiday season should prove to make it the biggest and most-successful in a number of years.