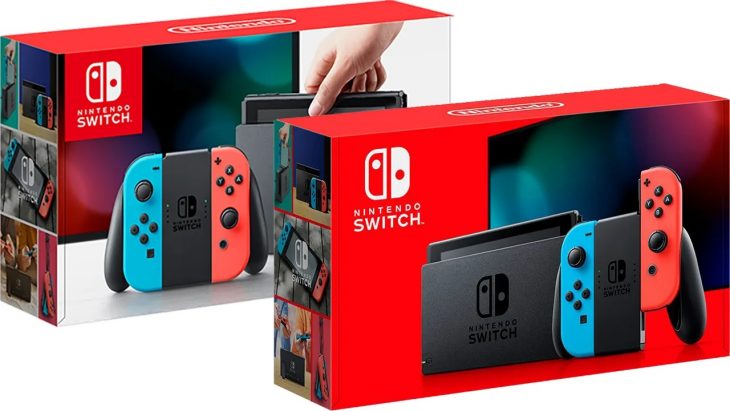 The Nintendo Switch has just seen the best sales week in the US ever. During Thanksgiving week, the combined sales for the Nintendo Switch and Switch Lite reached 830,000 units.
According to Nintendo's own sales data, this pushes the total sales for the Nintendo Switch in the US up to 17.5 million units, which is 1.5 million units more than the last reported milestone of 15 million units, announced in the middle of October this year.
On a global scale the Nintendo Switch has now sold 41 million units, of which the US makes up almost half. With the holiday period ahead, there's a good chance that US sales will stack up to reach half of all global Switch sales before the end of the year.
This year's Cyber Monday, the Monday following Black Friday, was also described by Nintendo as the Switch's best yet. This year was the console's third Cyber Monday, showing that interest in the system has grown year-on-year.
Software sales also saw a boost for the week of Thanksgiving and Black Friday period. Pokemon Sword and Shield have now sold a combined 3 million units in the US with these holiday sales taken into account.
Mario Kart 8 was pushed up to a total of 8.5 million units sold in the US over the Thanksgiving period as well. Super Smash Bros. Ultimate reached 8 million units sold, Super Mario Odyssey reached 6 million units sold, and New Super Mario Bros U topped 1.5 million units sold.
Black Friday has become one of the most important sales periods for retailers, marking the beginning of the holiday sales period. The sales weekend has now spread to the UK, where retailers have jumped on the trend of offering massive discounts on products across their ranges.
Unlike last year, there were few new releases affected by heavy discounts, meaning that the dollar sales for hardware and software should have been at a desirable price point. However, the Xbox One S All-Digital Edition was an exception, with many UK retailers offering it for around the £100 mark.