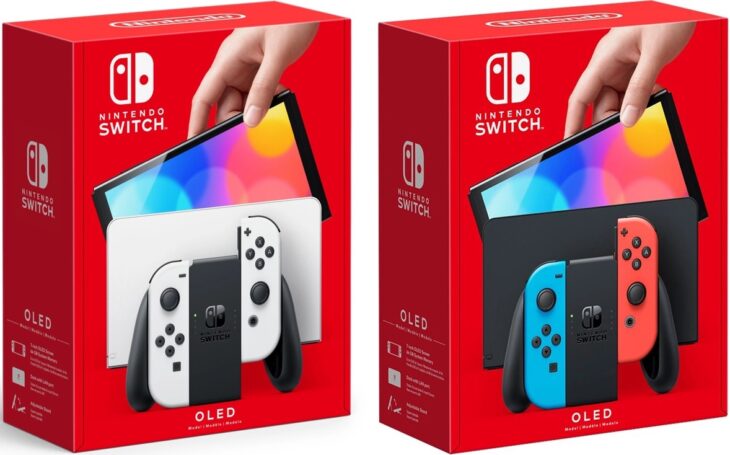 As the release of the Nintendo Switch OLED Model approaches, many press outlets and content creators have begun broadcasting a rumor that Nintendo has been sending development kits to developers to allow them to create 4K Nintendo Switch titles. The company usually doesn't comment on these rumors, but in this case, it's spoken out.
The outlet that reported these rumors is Bloomberg. It even claimed that the development of the console is still well underway, with developers being encouraged to make their games compatible with the new hardware.
Allegedly, staff from eleven game developers worldwide, including those with Zynga, developers of Star Wars: Hunters, say that they're in possession of such development kits.
Bloomberg added that the reason the 4K Switch hasn't been released yet is due to component shortages and Nintendo prioritizing the development and release of the Switch OLED Model. Supposedly the 4K Switch will launch late next year at the earliest.
Nintendo responded to these claims via Twitter by stating that this is untrue, and it wanted to set the facts straight for consumers and investors at this crucial time just after the news has broken. It added that it has no plans for another Switch model other than the Switch OLED Model launching on October 8, 2021.
This statement echoes what the company said earlier this year when Bloomberg released another report on 4K Switch rumors. Damning the report further was a response from a Zynga spokesperson who told the press that the developer is in possession of no such development kit.
The Switch Pro is a rumored console that may be entirely fictional. While there have been multiple reports of new Switch models with better screens, speakers, and functionality, all of that information is still in line with the Switch OLED Model.
Nintendo is getting ahead of the news likely because it doesn't want investors to get the wrong impression about financial expectations for the coming year. If there is no planned new console, then investors will crack down on the company if they've been led to expect them due to a lack of response to rumors like these.
Unfortunately for Nintendo, this backlash against the report will probably only further fuel speculation that the 4K Switch Pro exists.