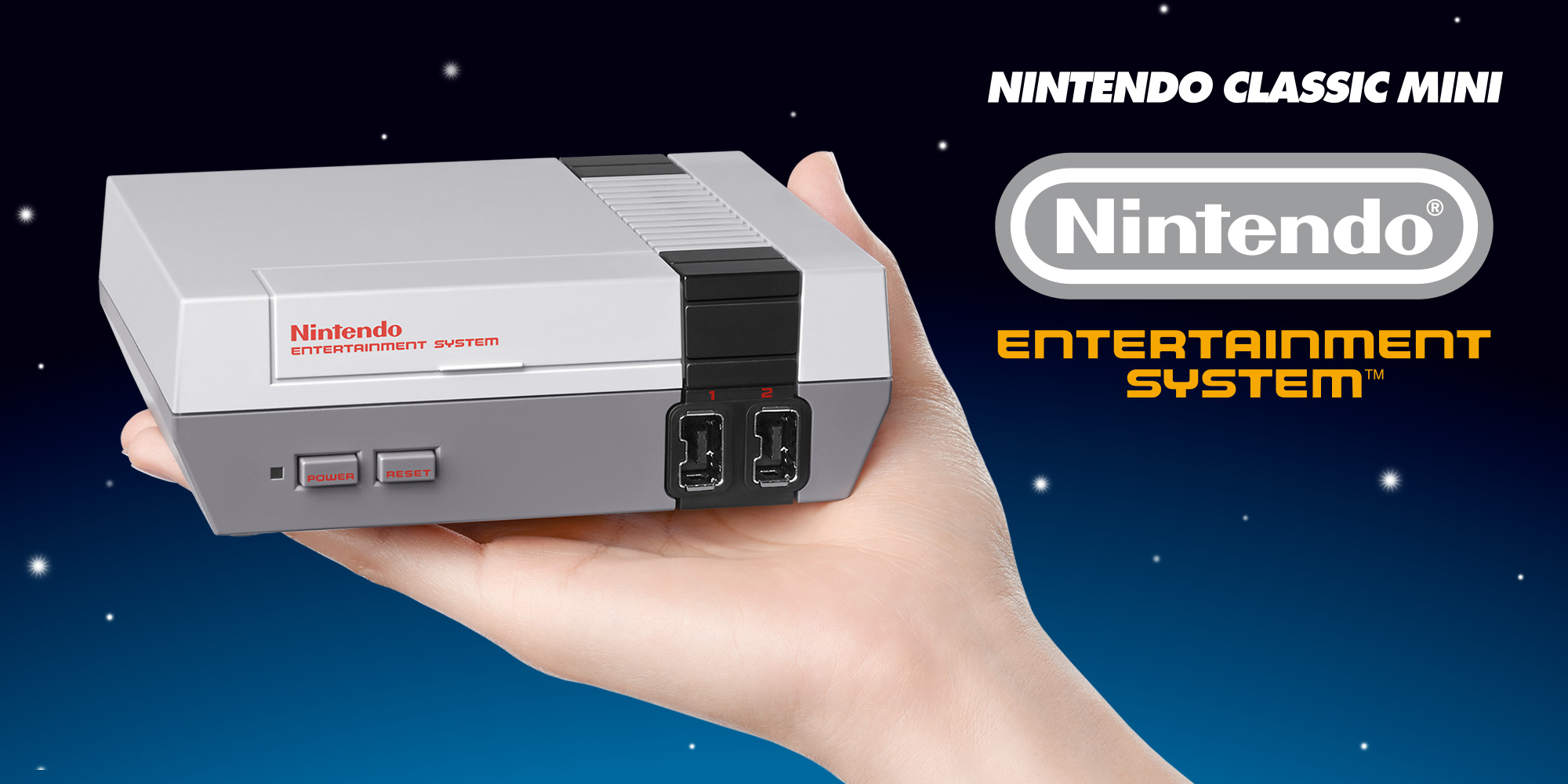 In addition to the upcoming NX console, due for March 2017, Nintendo has revealed that it is producing a brand new version of their classic console of the 1980s, the NES, or Nintendo Entertainment System.
Named the Nintendo Classic Mini NES, the retro console has been revitalised by the firm, which has developed the new system as a 'mini replica' of the original NES. Nintendo's press release to the new console described it as a rebirth of their 'ultimate retro gaming experience'.
MCV's report described the inner hardware of the Classic NES to be 'near identical' to the original model's. With a 'familiar-yet-new form', the Classic NES has been built with a slimline approach, making the console somewhat smaller in size yet retaining the greys and black visual design and shape. The Classic NES is fully HDMI compatible and will plug directly into televisions. A USB cable will power the device through a mains supply.
The original Nintendo Entertainment System was the most popular games console of its day, and has sold a total of slightly under 62 million units sold worldwide since its release in 1983. Indeed, the NES remains today one of the biggest successes of the gaming industry, and was voted the best ever console in 2009 by IGN.
A plethora of the most celebrated franchises were born on the NES. IP's which debuted on the NES include The Legend of Zelda, Super Mario Bros., Metroid, Final Fantasy, Castlevania and Dragon Quest.
Thirty games will be pre-downloaded onto the device. The included games are: Balloon Fight, Bubble Bobble, Castlevania, Castlevania II, Donkey Kong, Donkey Kong Jr, Double Dragon II, Dr Mario, Excitebike, Final Fantasy, Galaga, Ghosts 'n' Goblins, Gradius, Ice Climber, Kid Icarus, Kirby's Adventure, Mario Bros, Mega Man 2, Metroid, Ninja Gaiden, Pac-Man, Punch Out, StarTropics, Super C, Super Mario Bros, Super Mario Bros 2, Super Mario Bros 3, Tecmo Bowl, The Legend of Zelda and Zelda II.
The Nintendo Mini Classic NES will cost $60, UK price to be confirmed, and includes one controller. It will launch on 11 November 2016.