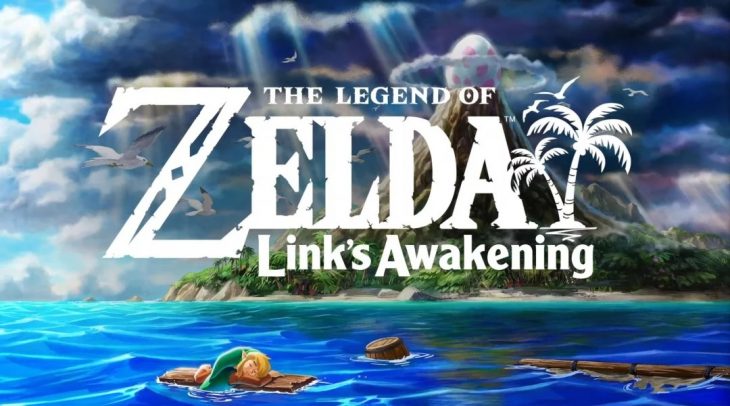 Yesterday Nintendo held a livestream Nintendo Direct during which they announced a total of 31 games in 35 minutes. A strong lineup of games is what will maintain the Nintendo Switch's current growth rate, and so far 2019 looks to have just that.
The Legend of Zelda: Link's Awakening Remake
A remake of the beloved classic Zelda title, which was originally released for Nintendo Game Boy in 1993, was the star of the show. The game has been remade in a similar style to Pokemon Let's Go, featuring new graphics, systems, and gameplay mechanics for the Nintendo Switch. The game will release later in 2019.
Super Mario Maker 2
The sequel to the well-received original Super Mario Maker brings the fun to Nintendo Switch. The game features new building materials and mechanics, and is set for release in June 2019.
Fire Emblem: Three Houses
Another highly-anticipated game for Nintendo Switch. The next Fire Emblem title had a dedicated segment of the livestream, during which some systems and mechanics were detailed to fans around the world. The game will launch in July 2019.
Astral Chain
A new title from Platinum Games was announced for Nintendo Switch. The developer previously worked on Bayonetta 3 for the console, and Astral Chain looks to provide the same intense gameplay in a sci-fi setting. No release window for the game was confirmed.
Final Fantasy 9 + 7
During the event Final Fantasy 9 was released for Nintendo Switch, while it was also announced that Final Fantasy 7 would be coming to the console on the 26th of March. In addition Chocobo's Mystery Dungeon Every Buddy will debut for Switch on the 20th of March.
Assassin's Creed 3 Remastered
Ubisoft accidentally listed the game for Nintendo Switch, but swiftly removed the listing when people noticed it. Now it looks like this was a true listing and not a mistake, with the game confirmed for the console with a release date of the 21st of May 2019.
Other Ports
In addition to Assassin's Creed 3 Remastered Nintendo announced a number of other ports for Switch. Hellblade: Senua's Sacrifice will launch in Spring 2019, GRID Autosport will release in summer 2019, Dead by Daylight will release in Fall 2019, and Deltarune: Chapter 1 is releasing on the 28th of February for free.
New Games and Updates Released on the Day
Nintendo announced some games and updates which went live during the Nintendo Direct. Tetris 99 is an ambitious multiplayer form of Tetris pitched as Tetris Battle Royale. The game pits 100 players against each other with the last one to to avoid failure being crowned as the winner.
In addition to the release of Final Fantasy 9, demos for Daemon X Machina and Yoshi's Crafted World were also released to the Nintendo eShop.
Finally a co-op update for Captain Toad Treasure Tracker was released, allowing players to play a brand new special episode together with a friend.
Further updates were given on upcoming games that were already announced for Nintendo Switch, including Rune Factory 4 and 5, Starlink Star Fox characters, and Marvel Ultimate Alliance 3. Square Enix also announced that their new RPG, Oninaki, would be hitting the console when it launches as well.