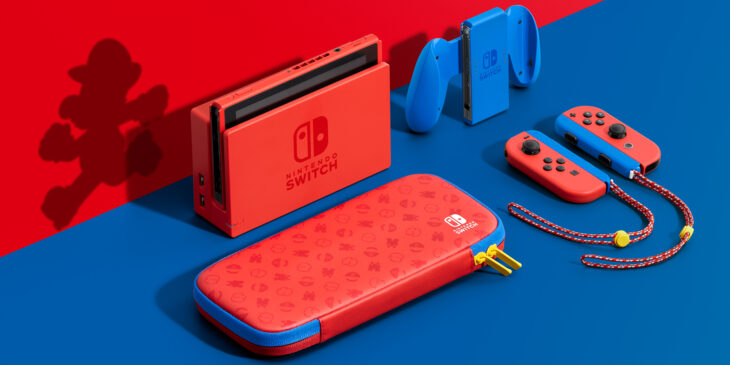 Nintendo has announced another limited edition Nintendo Switch console. The announcement came yesterday alongside a brand new trailer for the upcoming title Super Mario 3D World + Bowser's Fury.
The new Switch console is exactly the same as the standard model Switch in terms of hardware specifications. It has a dock, two Joy-Cons, and the main Switch screen unit. However, this one is completely themed around Mario, arguably Nintendo's most well-known mascot.
The bundle includes the Switch hardware and a Mario-themed carry case. The case is covered in symbols designed around Mario's mustache and dungarees.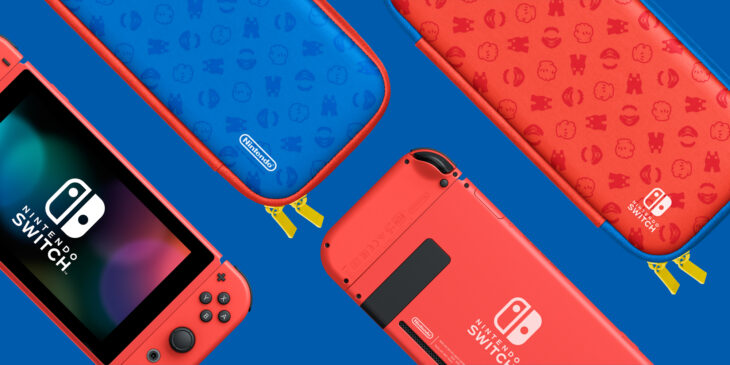 Previously, Nintendo has launched two other limited edition standard Switch consoles. The first was for Animal Crossing: New Horizons, and the second was for Fortnite. This Mario-themed Switch is the first unit to come with a screen unit that isn't black.
The Joy-Cons that come with the console are red, as is the dock. The main screen unit is almost entirely red, apart from the kickstand on the back of the console. This could be due to an issue making the parts, or it might be as simple as there being too many of them sitting in a warehouse to go to waste.
The console is already available to pre-order with retailers, and Nintendo directly, for $299.99 or £299.99. This includes the console only, and will not ship with any games. However, some retailers, like UK-based GAME, are offering bundles that package in Super Mario 3D World + Bowser's Fury.
The console launches on the same day as the latest Wii U ported game, February 12, 2021.
Much like the last two limited edition Switch consoles, this one is expected to sell out fast. Those who haven't pre-ordered it already should do so before they lose out on a chance to get one.
Thankfully, so far it looks like scalpers haven't been able to buy up all of the available stock. GAME seems to have implemented a new feature on their website which prevents consumers from adding too many products at once, which has helped them avoid being plagued by scalpers now as they were with the PS5 and Xbox Series X/S pre-orders.