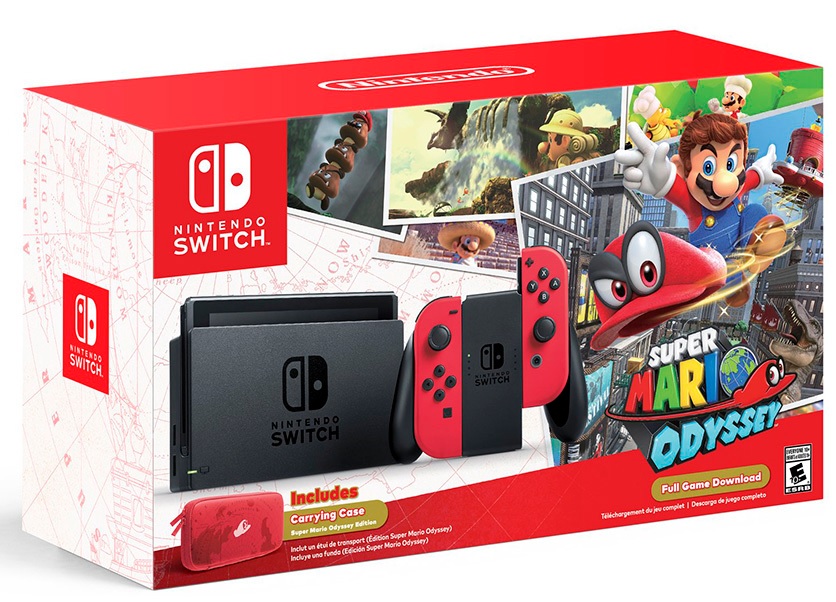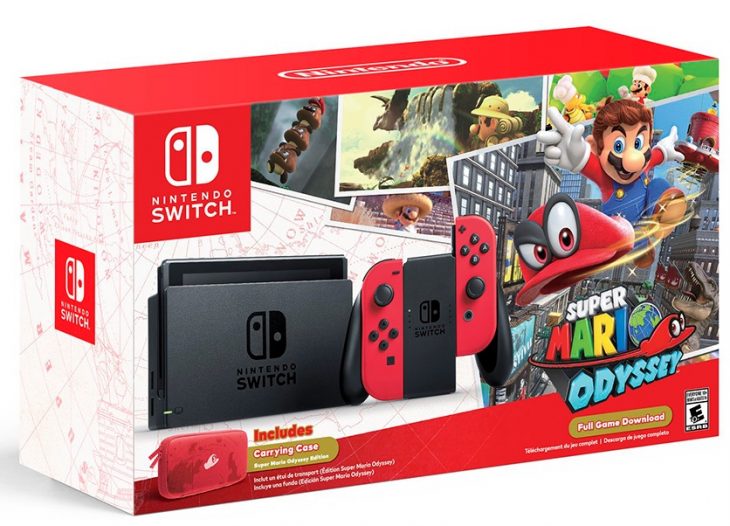 Nintendo have added to the growing momentum of their Switch console by making a series of announcements regarding new games and a console bundle.
Super Mario Odyssey, the highly anticipated platform debut of Nintendo's most iconic character on the Switch, will retail alongside the Switch console from October 27, 2017 in a bundle that seems a certain seller over the holiday period.
The packaging for the Super Mario Odyssey console bundle indicates that it will have red Joy-Con controllers to fit with the Mario theme. Surprisingly, however, Nintendo have indicated that the bundle will not include a physical edition of Super Mario Odyssey. Instead, buyers will receive a download code that will enable them to obtain a digital copy from the Nintendo E-Shop.
Nintendo also hope to capitalize on the hype that will attend the release of a new Mario by offering Super Mario Odyssey-themed Joy-Con controllers for retail separately. A Super Mario Odyssey Switch carrying case and screen protector set will also be available for purchase from October 27, 2017.
Nintendo have always excelled at providing exceptional first party support to their consoles, but the Wii U suffered, for many, from an absence of third party support.
Announcements of two Bethesda titles set to make an appearance on the Switch are, therefore, a further boost to the machine.
A Switch port of Bethesda's well-received 2016 reboot of Doom will be available later this year, while Wolfenstein II: The New Colossus, due out on PC, PS4 and Xbox One this October, will be ported to the Switch next year.
Both games will follow the lead of another Bethesda franchise, The Elder Scrolls V: Skyrim, which is already confirmed for launch on the Switch on November 17, 2017.
The Nintendo Switch appears to have a strong release schedule in place for winter 2017 – good news for gamers, retailers and wholesalers alike.