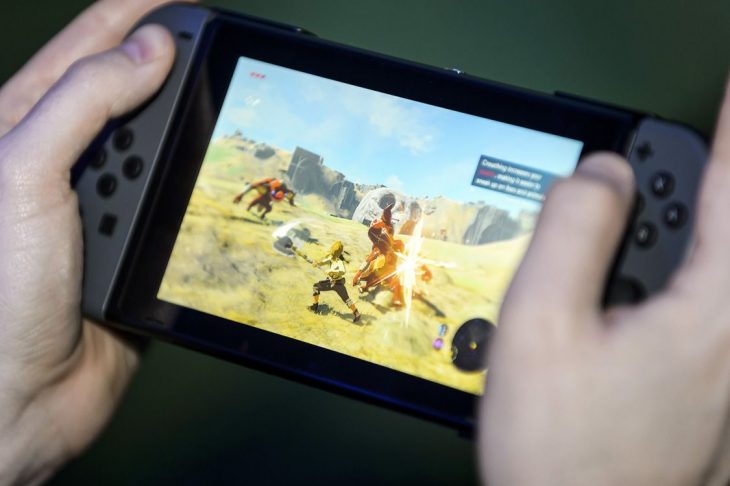 The latest update for the Nintendo Switch, version 4.0.0, has been released and comes with a brand new feature that players have been waiting for, the ability to share video clips of them playing their games.
The new video sharing feature works in a similar way to video sharing across other consoles, and ties in with the screenshot album that's already part of every Nintendo Switch. While the feature is a welcome addition to the console it's also got its drawbacks that some fans aren't too happy about.
In order to capture and share a screenshot on the Nintendo Switch players simply need to press the capture button and a screenshot will instantly be taken and saved. Now players can hold that same button in order to have the last 30 seconds of gameplay recorded and saved to their capture album.
From the Nintendo Switch home screen players can navigate to their album and view all of their screenshots and videos in one place. Videos can even be trimmed according to what specific part of the clip players want to share, which the Switch saves as a separate file in order to preserve the original. Once the editing process is complete players can share the clip via Facebook or Twitter just like they can with their screenshots.
However, the capture feature only works for a small number of games: The Legend of Zelda: Breath of the Wild, ARMS, Mario Kart 8 Deluxe Edition, and Splatoon 2, all of which are first party titles. While these may be some of the most popular games on Nintendo Switch, it means that players can't share moments from other titles that they might want to such as Stardew Valley or The Binding of Isaac Afterbirth +.
The update also added the ability to transfer profiles and save data from one Switch to another, but this is still a limited process. Players are able to transfer their profile to a different Nintendo Switch, but their profile will be wiped from the old one as part of the process. This seems to be an effort to ensure active profiles get the most space on a console, and when you consider that you can load your profile onto an Amiibo in order to use it to play with friends it doesn't look to be that limiting.