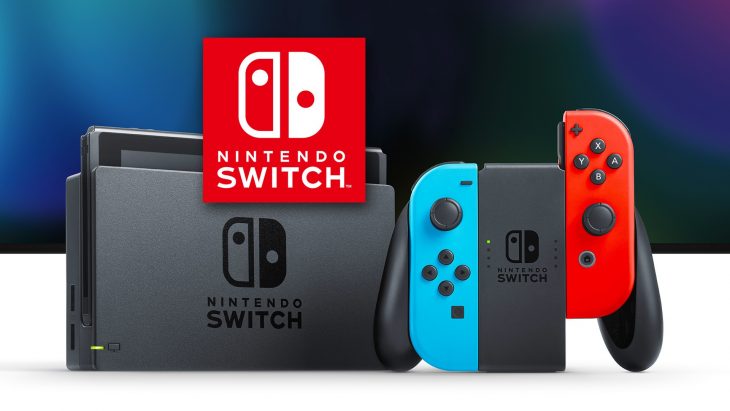 Last year it was reported that Nintendo would be releasing a new Nintendo Switch model in 2019. Now a Japanese report has backed this up, saying that their sources have told them that the new model will be smaller and cheaper, though it won't be any more powerful than the current Nintendo Switch model.
The report comes from Nikkei, an official stock exchange news outlet. Nintendo Everything translated their report in order to bring this new information to other territories, revealing some interesting new information about 2019's new Switch model. The new model is reportedly going to be minituarised, according to a number of hardware and software partners and developers.
This new Nintendo Switch model is shrinking the console without compromising on any systems or features. The focus of this new Switch is supposed to be on portability, and playing outside more.
While the report doesn't go so far as to detail what the new Switch model will be sold as, either a bundle or console on its own, some have speculated as to how the price is being dropped.
Currently Nintendo Switch consoles are purchased as bundles with the Switch Dock, allowing players to seamlessly transition between playing on a TV and playing on the console's own screen. One way to drop the price would be to sell the console on its own without the dock, which can be purchased separately for around $89.99. The resulting savings on packaging and product manufacturing alone would allow Nintendo to lower the price of the new console somewhat.
It has also been speculated that Nintendo would do away with the Dock completely, should the new Switch have a motherboard too small to cope with the overclocking applied to it when plugged into the device.
One other thought is that Nintendo could make the Switch a complete unit, meaning the Joy Con Controllers and screen are one single unit. Current Switch consoles can be played in handheld mode, with the Joy Cons attached, or in tabletop mode, with the Joy Cons released from the screen to allow for a wider range of movement.
While this single Switch unit would remove the ability to easily transport multiple controllers, allowing for co-op gaming on the go, it would make the console easier to advertise as both durable and child-friendly. This new system would also be far more portable than the current systems, and with the Nintendo 3DS falling further behind in the handheld market, the Switch is poised to take its place.
With the 3DS Nintendo iterated upon the console's design a number of times, bringing new features in some models, and creating cheaper and simpler consoles with others. It looks like they plan to continue this trend with the Nintendo Switch, but with a number of Triple A third-party titles available, it could prove to be the most successful handheld console the company has ever released.