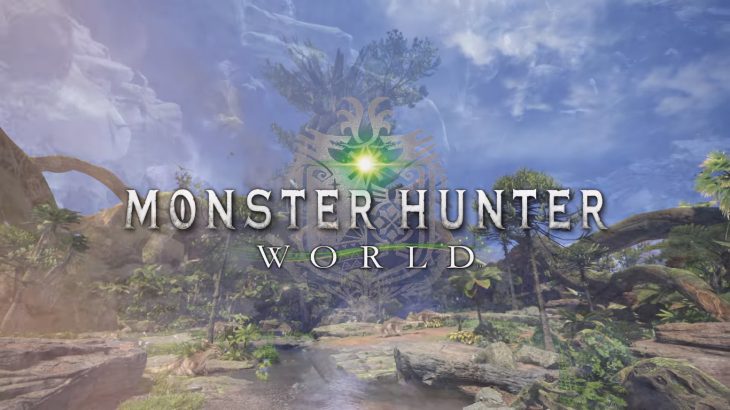 The worldwide launch date for Monster Hunter: World on Playstation 4 and Xbox One has been confirmed. Capcom's latest title in the Monster Hunter universe will launch on January 26, 2018. A release date for the PC version has not been announced as of yet, but it will be launching later in the year following the console version launches.
Alongside the release date collector's editions and pre-order bonuses were announced. At participating retailers customers will be able to get the Origin Armour Set and Fair Wind Charm Talisman. This gear will aid players by boosting stats for a player's hunter as well as improve the rate at which they gain experience and improve in in-game skill. A custom theme for Playstation 4 consoles is also available from buying the game on the Playstation Store.
The Digital Deluxe Edition ($69.99) of the game will include the base title, three in-game gestures, two sticker sets, additional face paint and hair styles for hunters, and the Samurai Set skin. On Playstation 4 this version will also include 14 weapon themed PSN avatars.
The Monster Hunter World Collector's Edition ($149.99) is a physical edition of the game that includes a high-quality statue of the flagship monster for the game. This edition also includes a 32 page hardcover artbook, a code for the game's soundtrack, and a voucher for all of the additional content available with the Digital Deluxe version of the game.
Finally in Japan there will be an exclusive version of the game available, the Liolaeus Edition. This version of the game releases on December 7th, earlier than the Western release date, and comes with a custom-designed Playstation 4 Pro 1TB and Dualshock 4 controller. However, the digital version of the game won't be available to play until the worldwide launch date of January 26th.
In Monster Hunter World players will take on the role of a Monster Hunter. They will be sent on quests to hunt down and kill iconic monsters from the Monster Hunter series, as well as new ones unique to Monster Hunter World. The game is the first in the series to have the entire world available to explore at once without loading screens between different biomes. By hunting larger monsters players can craft new weapons that will help them take on the unique creatures on offer in the game's open world.