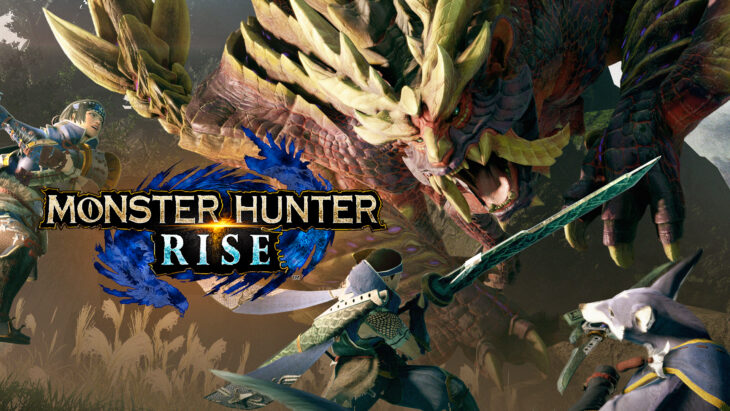 Capcom has revealed that its latest Monster Hunter game, Monster Hunter Rise, has sold more than 4 million units during its opening weekend. This includes sales worldwide, showing just how highly-anticipated this release has been.
Despite the game being exclusive to the Nintendo Switch, it's still managed to sell extremely well. A limited edition Nintendo Switch console was also released alongside the game, which may have been a way for new fans to get both a Switch console and this latest Monster Hunter entry.
The last entry in the franchise, Monster Hunter World, shifted 5 million units at launch in 2017. Considering that the game was available on multiple platforms, this is an encouraging contrast for the Switch exclusive.
Capcom is likely to have gained the confidence to give the game a worldwide launch off the back of Monster Hunter World's success. Before that, all games in the franchise hit the Japanese market ahead of all others. The fact that the Switch has such a large install base will definitely have been another factor in getting the game out to everyone at once.
Monster Hunter Rise uses Capcom's RE Engine, which was used to build Resident Evil 7. The engine is incredibly powerful, and the results are astounding. Monster Hunter Rise looks as good as Monster Hunter World, yet somehow the game is confined to the Switch's hardware.
Other big name games like this game stumbled in the graphics department when it comes to the Switch. Both The Witcher 3 and The Outer Worlds looked bad for months while the developers worked on a visual upgrade in the form of a patch. This latest Monster Hunter game needs no such upgrade and could be the best-looking game on the platform.
The key to the recent success of Monster Hunter seems to have started with Monster Hunter World. By taking inspiration from that game, Capcom has capitalized on what players love and made something that everyone can enjoy more on the hybrid platform.
Many believe that this game will be the 2021 equivalent of Animal Crossing: New Horizons. Only time will tell if the game sells as well.