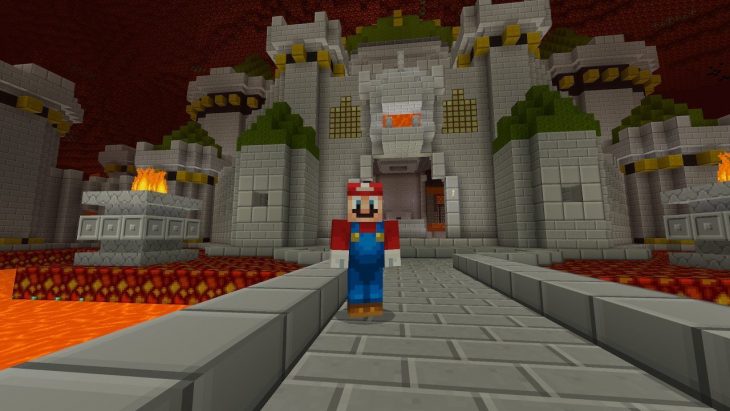 Since its official release in 2011 Minecraft has broken numerous records and topped almost every chart going. The gaming juggernaut, created by Swedish designer Markus Persson and developed by Mojang, shows few signs of slowing down – particularly in Japan, where download data indicates it is the most downloaded Nintendo Switch game in both 2017 and 2018.
Minecraft initially appeared on the Nintendo Switch as Minecraft: Nintendo Switch Edition. The name of the release may not have been particularly imaginative, but Minecraft's in-game fostering of the imagination – allowing players to build whole environments from building blocks and to explore created environments with RPG style gaming – proved a huge hit in Japan's download market.
In 2017 Minecraft: Nintendo Switch Edition was the most downloaded Switch game in Japan and, worldwide, placed behind only Stardew Valley for global downloads.
Last month, Nintendo replaced the Minecraft: Nintendo Switch Edition with the new Minecraft: Bedrock Edition. The new edition's download performance has been every bit as strong as its predecessors.
Despite having only been available in the Switch's download library for a month, the Bedrock Edition has already been downloaded more times than rival games including Kirby Star Allies, Mario Kart 8 Deluxe, Splatoon 2, and Mario Tennis Aces. The fact that Minecraft has outperformed such big-hitting games – Mario Kart and Splatoon, powerful Nintendo franchises – highlights the power of the Minecraft IP.
Nintendo's download figures showcase the continuing popularity and influence of Minecraft, particularly in Japan. Retailers and wholesalers will no doubt hope that future Minecraft iterations are scheduled for the Far East market to capitalise on the obvious potential for sales in the region.