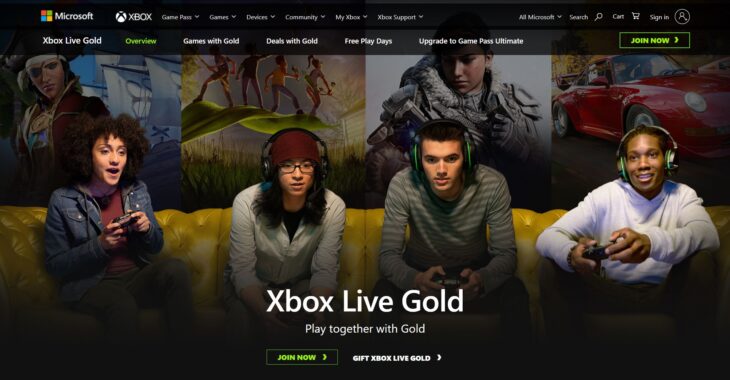 Microsoft has revealed that Xbox Insiders on the lower tier won't need to have Xbox Live Gold in order to play free-to-play games online anymore.
Alpha and Alpha Skip Ahead members saw this feature come to them last month. These are Xbox Insiders invite-only tiers, and are incredibly exclusive. Now, it's coming to the Omega tier. This is a free tier that's open for anyone to sign up to. Ultimately, this means that no one on Xbox needs a subscription to play free-to-play games online.
Microsoft has reported that some games like Call of Duty: Warzone and Destiny 2 need to be updated before this feature will go live. The company is working with the developers to ensure that this happens as fast as possible.
This change was actually announced in January 2021, though that was alongside a price increase for Xbox Live Gold. After a hugely negative response to the price increase, Microsoft reversed its decision and kept the price the same. In addition, Xbox Live was rebranded as Xbox Network to help users tell the difference between it and Xbox Live Gold.
Microsoft is also working to make Looking 4 Group and Party Chat features free. These are currently only available to Xbox Insiders, but the company wants all users to have access. The company explained that making these features free is part of its plan that will be tested before being made widely available.
Removing the subscription requirement for users to play a game online is an unprecedented move. It's been a requirement since the Xbox 360 was Microsoft's dominating device, and Sony picked up the behavior, making PlayStation Plus a requirement to play online on its consoles.
This move could see the end of a forced subscription model for all those that want to play a game online. By their nature, free-to-play games should be free. However, with a subscription required to play games online, no game is truly free. Ultimately, this would bring free-to-play console games in line with their PC counterparts, making nowhere the best place to play in terms of sheer value for money.