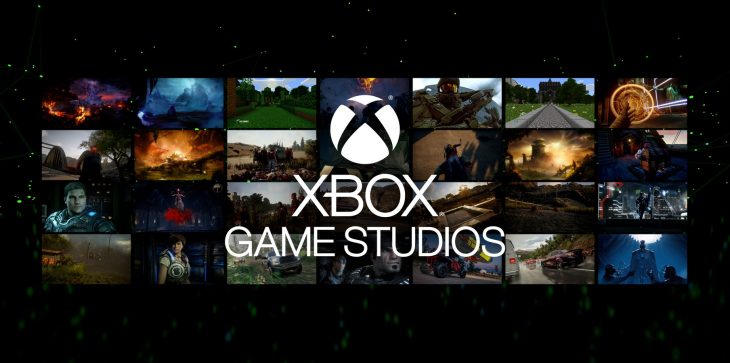 During the recent Inside Xbox livestream Matt Booty, Corporate VP of Microsoft Studios, announced that the company would no longer exist under its current name. He quickly clarified that the company were actually rebranding as a collective to be known as Xbox Game Studios.
Xbox Game Studios comprises of the 13 new studios that Microsoft have acquired over the time. The studios that form part of Xbox Game Studios are:
Compulsion Games
343 Industries
The Coalition
inXile Entertainment
The Initiative
Mojang
Obsidian Entertainment
Ninja Theory
Rare
Playground Games
Turn 10 Studios
Xbox Global Publishing
Undead Labs.
The name change and rebranding was enacted in order to bring everything related to video-games at Microsoft under the Xbox branding. This includes all mobile and PC efforts that Microsoft is making in order to expand their audience and influence in these sectors.
During the stream Booty said that the company believe that everyone wins when everyone plays. This, he said, is the company's reason for wanting to build a portfolio of games across PC, mobile, and home consoles together.
Booty went on to talk about the Xbox brand, saying that as the company have expanded their focus beyond the home console sector, the brand they built there has evolved alongside their efforts as well.
Finally Booty qualified that Xbox is the gaming brand for Microsoft wherever they're represented. Across mobile, PC, console, and new sectors as they develop such as VR, Xbox will be present and working to create the best gaming experiences available for everyone.
Microsoft have slowly been changing the way their services are worded over the last year or so. With the Xbox Games Pass making games available to subscribers both on console and PC, the Xbox name bled into the PC sector quite fluidly. Now this service and Xbox Live provide accessible gaming experiences across both platforms simultaneously, including early access to first-party games from launch day.
With news of a discless Xbox to be showcased at E3 this year, and rumors of a new Xbox console in the works, Microsoft needed a team of studios to bolster their first-party offerings. With the studios under Xbox Game Studios Microsoft now have this, and the next year of gaming for Xbox looks to be far brighter than previous ones.