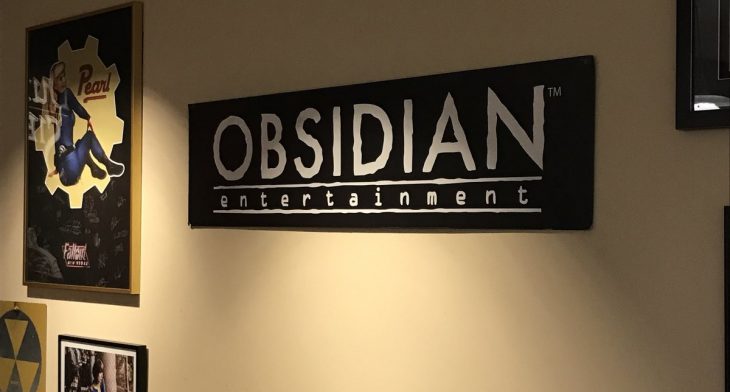 Sources close to the negotiations have confirmed that Microsoft are close to finalizing a deal to purchase Obsidian Entertainment. While many deals fall apart in the last moments before everything is signed off, Microsoft's history over this year of buying developers would suggest that this is a done deal.
According to Kotaku the deal is 90 percent finished, and more a matter of when and not if it will be completed.
Obsidian Entertainment are best-known today for the Pillars of Eternity games, which came as the result of the company launching a Kickstarter campaign for an isometric throwback title. Others may remember the company for the work they did on Star Wars: Knights of the Old Republic 2, released 2004, which is another large scale RPG.
With Fallout 76 on the way many look fondly on Obsidian for the work they did on Fallout: New Vegas. The game was hugely popular with Fallout players and a sequel was one of the most speculated rumours just before Bethesda announced their next title in the series would be Fallout 76.
Microsoft have not commented on the news just yet, but will no doubt make an announcement once everything is finalised. Obsidian Entertainment were just as obtuse on the subject, telling press that the album Rumours by Fleetwood Mac still holds up.
Private Division, a label of 2K Games which will be publishing an upcoming RPG that Obsidian Entertainment have been working on also avoided the subject. The publisher simply stated that it was still looking forward to publishing the new RPG the two companies had been working on.
Microsoft have been purchasing developers over the course of 2018, and many of the acquisitions were announced at E3. The most notable studios the company has purchased so far are Forza Horizon developer Playground, Hellblade developer Ninja Theory, Minecraft creator Mojang, and State of Decay 2's developer Undead Labs.
The advantage of buying these developers to Microsoft is that they can have a number of first-party titles that are developed exclusively for Xbox consoles, which have been lacking for the Xbox One since launch. The advantage to the developers is a parent company with resources that will allow them to pull off more ambitious projects over longer timescales.