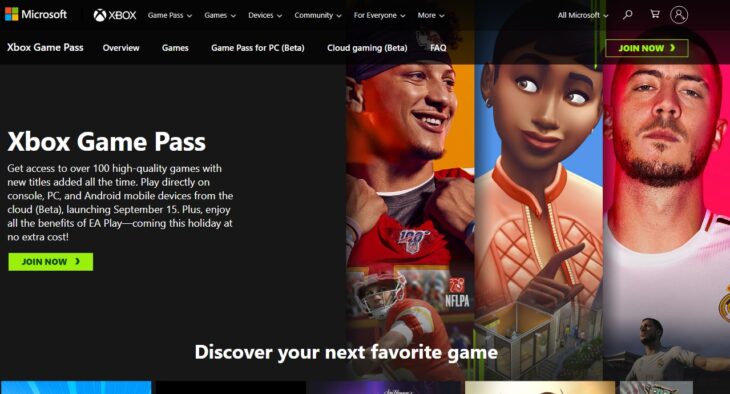 Microsoft has outlined a selection of new benefits that are coming to Game Pass. While some were known about previously, there have been some surprise announcements that will convince many people to invest in the service.
The first announcement is that EA Play will be part of Game Pass from December 15, 2020 for PC users. It's available for Xbox users right now, just in time for the launch of the Xbox Series X and S.
EA Play is EA's subscription service, allowing users to access hundreds of their games for a small monthly fee. Now that fee is part of the standard cost of Game Pass, making the service even better value for money.
To top things off, a select few games from EA Play will be available on Game Pass for Android. Not all can function on Android devices, but those that can are being made available as soon as possible. The games that Android users will be able to play when the service moves over include Dragon Age: Inquisition, Mass Effect: Andromeda, The Sims 4, Unravel 2, Mirror's Edge Catalyst, Plants vs. Zombies Garden Warfare 2, and Madden NFL 21.
The announcement that most subscribers will be excited about is the fact that Disney + is coming to the service as part of an exclusive 30-day offer. Game Pass subscribers will be able to get a 30-day trial for Disney + as part of their Game Pass Ultimate membership. The only requirement is that users don't already have a Disney + subscription.
This is a limited time offer that users need to claim by January 31, 2021. They then ended to redeem the offer by February 3, 2021. With a second lockdown in place in the UK, and more looking likely around the world, this service will almost certainly be used by all Game Pass Ultimate subscribers.
Microsoft also re-confirmed which games are coming to the service over the next few weeks. Their primary focus is on making Game Pass look as attractive as possible, with games such as Destiny 2 Beyond Light forming part of the incredible offering.
Sony still has nothing that comes close to competing with Game Pass. As sales increase on digital platforms, it's becoming more and more evident that users want extra services such as Game Pass Ultimate. If Sony doesn't do something soon to enter the subscription space with a meaningful offering, Game Pass may as well come to PlayStation too.