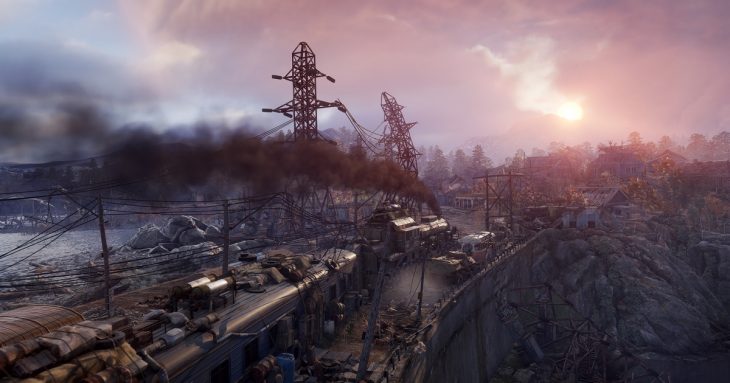 When Metro Exodus, the third game in the Metro series, launches on February 15, 2019, it will do so exclusively on the Epic Games Store for PC. Deep Silver have announced this news hot on the tail of Ubisoft telling press that The Division 2 will also launch exclusively for Epic's sales platform.
While Deep Silver have confirmed that Metro Exodus will launch exclusively on the Epic Games Store, they've also released a clarifying statement telling press that the game will come to Steam on the 14th of February 2020.
Epic Games have said that any consumers who have pre-ordered the game on Steam will have their pre-orders honoured. For these consumers the game will release on Steam on the 15th of February alongside the console versions.
Steam released a message to all those who are trying to pre-order the game on their platform, which displays when a user attempts to make the purchase. The message states that the game is moving to another PC store and will return to Steam in the future. They say that they think the choice by Deep Silver to move the game to another store is unfair on Steam users, and apologise for the late notice. However, they're keen to make it clear that the lack of notice was caused by Deep Silver's last-minute decision and not their own.
Klemens Kundratitz, CEO of Deep Silver, said that the publisher was very happy to be working with Epic to release Metro Exodus on PC. He said that because of Epic's generous revenue split they were able to invest more money back into ongoing content for the game, as well as Deep Silver's partnership with 4A Games.
The Epic Games Store will host the standard and deluxe editions of Metro Exodus. The game can be purchased by itself or with a digital soundtrack and art book. A number of collector's editions are available, including one, the Artyom Edition, which is only being awarded to those who enter a competition, with a total of just 10 ever made.