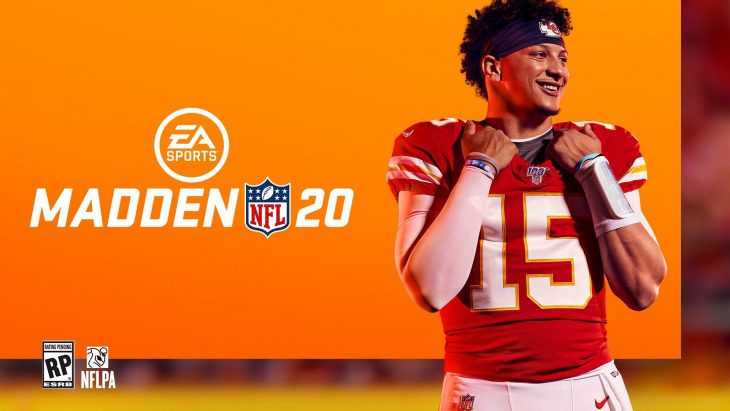 Madden NFL 20, the latest iteration in EA's market-leading American Football simulation, has enjoyed the most successful digital launch in the history of the franchise.
According to EA's press release, Madden NFL 20 had "the highest final week of pre-orders in franchise history. Also, well over half of week one sell-through units were digital, a first ever milestone for the franchise."
To an extent the digital figures may be expected – as the trend from physical to digital continues apace a higher percentage of many games are downloaded rather than purchased in a store – but the positive reception of the game on social media suggests that Madden NFL 20 has gained traction.
The Madden NFL community have created nearly 2,000 videos based around the game, which have been viewed a combined total of 63 million times. Those who monitor social media channels have also recorded the highest "positive sentiment" ratings for a Madden NFL title to date.
One of the headline features of the new game is a "Face of the Franchise" mode, which allows players to create an avatar based around a digital image of themselves. Their player begins life in college football where gamers can guide them to glory, a place in the NFL draft and, finally, glory in the big leagues as a player for one of the top clubs.
EA state on their website that it's "every football-lover's dream to experience the thrills and excitement of becoming a superstar in the NFL." This is exactly what the Face of the Franchise mode allows players to do. Gamers can also select a "superstar ability" for their player – e.g. Strong Arm, Scrambler, Improviser, Field General – and develop these abilities through points gained in the game.
Investment in the new mode appears to have paid off for EA, with Madden NFL 20 taking the top of the US best-selling video games chart, and much of the positive buzz on social media created by gamers sharing their Face of the Franchise story. EA will hope that Madden NFL 20 continues to gain traction and can build on its positive start.