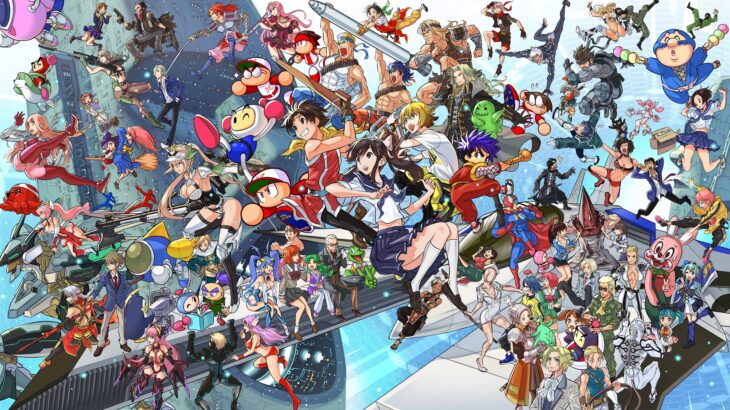 Konami has announced an Action and Shooting Game Competition, which is an event that is open to indie developers. All developers can participate for a chance to take on a Konami IP and start working on it, with the aim to be that the developer will eventually release a game using that IP.
Contestants have the opportunity to win 2 million Yen ($18,000), which is a significant amount of money when it comes to indie developers. That money could be used to buy the technology required to make the game, assets, or just pay for a developer's time working on development full-time.
Konami will invest up to 30 million Yen ($271,000) into a game if the independent developer wishes for it to be released as a commercial product. Konami will also provide other resources such as localization, mentorship, and promotion to the game to help it get into the eyes of those who will enjoy it.
This competition has been created in collaboration with the game developer support project, Shueisha Game Creators Camp. It started on September 30, 2021, and is open until January 6, 2022, for submissions. Developers have until then to get their games, or a portion of them, made and submitted.
Konami put forward a list of 80 games that developers need to base their game on. This includes franchises such as Gradius, Twinbee, and Star Soldier, as well non-shooter titles like Tie Ar Kung Fu, Ganbare, and Goemon.
The one sticking point that people seem to have is that major franchises like Metal Gear Solid and Castlevania aren't listed here. However, Konami has made it abundantly clear that it has tasked other developers with bringing these franchises back already, so there seems to be no need for new blood to work on them.
Time will tell what sort of games come out of this competition. It sounds as if Konami is looking for a few new developers to be trusted with original IPs that they can go off with and generate new revenue streams with. After all, it's been a very long time since Konami released a good game, with its recent eFootball title becoming the worst-reviewed game on Steam.