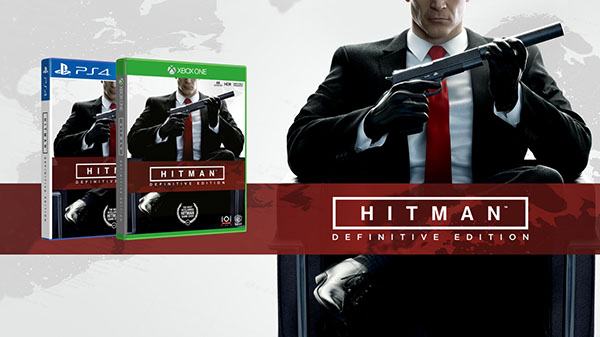 Publisher Warner Bros and Hitman developer IO Interactive have come together to form a brand new partnership for the publishing and distribution of the Hitman series.
The first action of this new partnership is the release of Hitman Definitive Edition for Xbox One and PlayStation 4, launching on May 15, 2018 in the US and on May 18, 2018 in the UK. The Definitive Edition brings together all episodes of the first season of Hitman, the additional content from the Game of the Year Edition, and new in-game outfits themed after Kane and Lynch, and Mini Ninjas.
Dave Haddad, President of Warner Bros, told press that the companies are extremely excited to be working together. The pedigree IO Interactive have of working on the phenomenal Hitman franchise is unrivalled. Warner Bros is thrilled to be bringing fans and newcomers the definitive experience of the latest Hitman game, especially since it was so well-received when it first launched.
CEO of IO Interactive, Hakan Abrak, told press that the studio were also very excited to be working with Warner Bros. Working with a publisher that is so established in the industry means IO Interactive can focus on creating the next Hitman title while the distribution side of things are handled by an experienced and trusted partner.
Originally the latest Hitman game was released episodically over the course of six months or so, with additional content created by the developers and players alike bringing fresh experiences every day. However, it seems as though this model didn't work as well as IO Interactive hoped, as most players who purchased the first episode never moved on to another one, with only a portion of players buying into the season pass.
IO Interactive is currently working on the next Hitman game, which was first slated to be the second season of the current title. This game will release as one package instead of over a number of episodes, but will keep the systems that players are still enjoying in the current game to this day, such as Hitman Contracts Mode.