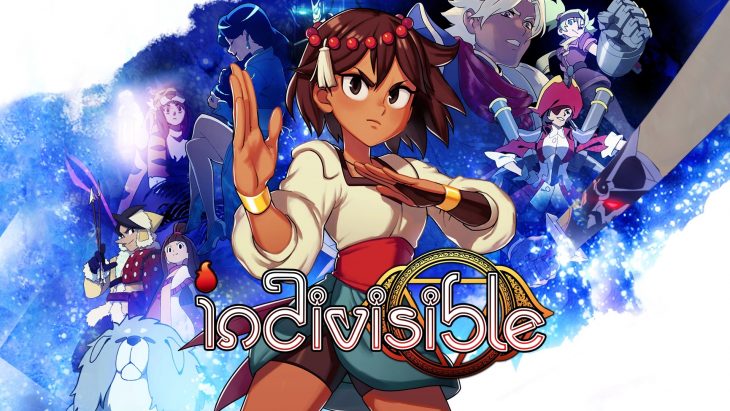 Indivisible, a metroidvania action RPG from Lab Zero, yesterday launched for Nintendo Switch via the North American eShop. The game's launch was a surprise to fans, who had no idea that the game's Switch release was coming so soon. It was also a huge surprise for Lab Zero, who only found out about the launch after being congratulated by fans on Twitter.
Project Lead Mike Zaimont posted on Twitter describing how fans weren't alone if they felt like they'd missed an announcement for the Switch version of Indivisible's release. He added that all the congratulatory posts that the company were seeing were the only way that they discovered the game had launched at all.

Zaimont explained a few more points about the Switch version of the game in the same Twitter thread. He described it as great, but not the latest version of the game. Since it's an older version, the game is missing some of the features that have since been added to it on other platforms, including a New Game + mode, and co-op.
The conclusion of the thread, at least on Zaimont's part, was that the Switch version of Indivisible isn't representative of the final game, or Lab Zero's quality control. The fact that the game's launch surprised even them, with no PR leading up to it, should show that it wasn't intended.
Rounding off the threat for those who backed the game on Kickstarter, Zaimont said that he would notify people as soon as possible regarding the distribution of codes for Kickstarter backers and IndieGogo backers.
Publisher 505 Games hasn't released any statement as of yet regarding this surprise launch. They have made it clear that the game is also available on the European eShop for Nintendo Switch, and that Korean, Japanese, and Southeast Aisian versions will launch soon.
According to USGamer, a Discord user in the 505 Discord channel told them that the publisher is looking into what occurred with this surprise launch. It seems as though the launch may have been a surprise for them as well, though that begs the question of who made the game live on Nintendo eshops in the first place.