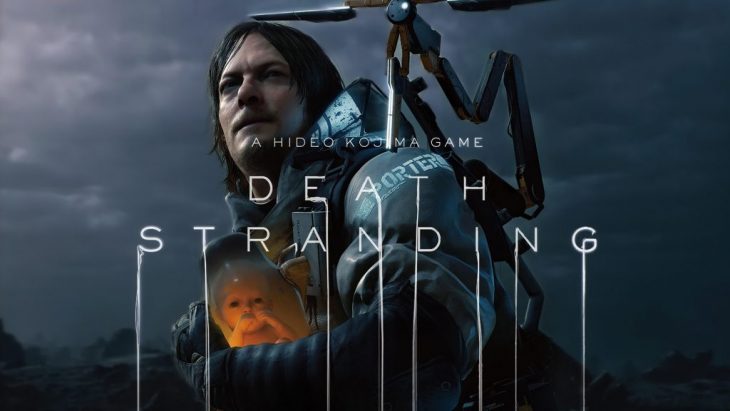 Hideo Kojima has told the press that his latest game, Death Stranding, which is being developed by his studio, Kojima Productions, is now running a little behind the company's internal schedule.
In a conversation with J-Wave Kojima said that Death Stranding is now running a little behind and won't be ready for the internal release date already agreed. He added that this is common with games development, but while Death Stranding is running behind, it's not running too far behind.
In the past Kojima has hinted that Death Stranding would see a release before 2019, but it's safe to say that the game has definitely missed that window. It does feel like the studio has set deadlines and missed them, leading to new deadlines being set which have now also been missed, leading to an extremely lengthy development process.
Kojima went on to talk about the development process behind an open world game. He says that with large open worlds, such as the one in Death Stranding, there are always areas that need to be playtested. Every time a change is made, usually by Kojima himself, the areas then need to be playtested again to ensure nothing new has caused a bug.
In addition to the game using an open world, leading to long testing hours, Kojima says that Death Stranding is a big risk because it's a brand new game. He describes the overall vision for the title to be only visible inside him, making it incredibly difficult to pitch and explain to those around him.
During the interview Kojima spoke about his opinions on how the entertainment industry is shifting to a streaming-only platform, one in which he says movies and games will become one. Kojima added that he has demoed around 2 hours of Death Stranding to a number of people recently, most-notably the director of the Metal Gear Solid movie, Jordan Vogt-Roberts.
So far very little of Death Stranding has been shown to the public. Everyone expects the game to be fantastic, since its development is being led by one of the best-known creative minds in the industry. A video of Death Stranding was showcased at E3 2018, maybe there will be a full demo will be showcased this year.