The Internet marketplace giant Amazon has always paid very serious attention to fake reviews on its website, and has been long spending considerable efforts to fight it. It has been recently revealed that even some game developers have been using their own employees to post positive reviews of their products.
An eagle-eyed poster on Reddit discovered that employees of Harmonix, the developer of Rock Band, have been posting highly favourable reviews of Rock Band 4.
The reviews in question were posted under anonymous accounts, although the discoverer of the fraudulent reviews was able to reveal the names of those in question by accessing their Amazon wishlists.
It was then found that seven reviews had been made by direct employees of Harmonix.
The reviews described Rock Band 4 as "the perfect introduction to video games" and "a great update to the series." All of the reviews were highly positive, giving the game five star ratings.
Harmonix responded to the allegations, admitting that they were true. A spokesperson told Destructoid that they have clarified their position on employees reviewing their own games, and have asked their employees to either edit or remove any offending reviews.
Matthew Nordhaus, who left a review of the game, edited his post to state that he should have clarified his relationship to Harmonix and the fact that he worked on the game himself. He went on to say that he would have rated the game five stars even if he hadn't worked on it.
Amazon has also recently made the news for suing fake reviewers on the United States' version of the site. In mid-October 2015, the company issued legal action to more than one thousand unidentified people.
For an unbiased opinion of Rock Band 4, you can purchase the game on PS4 or Xbox One. It was released on the 6th October 2015.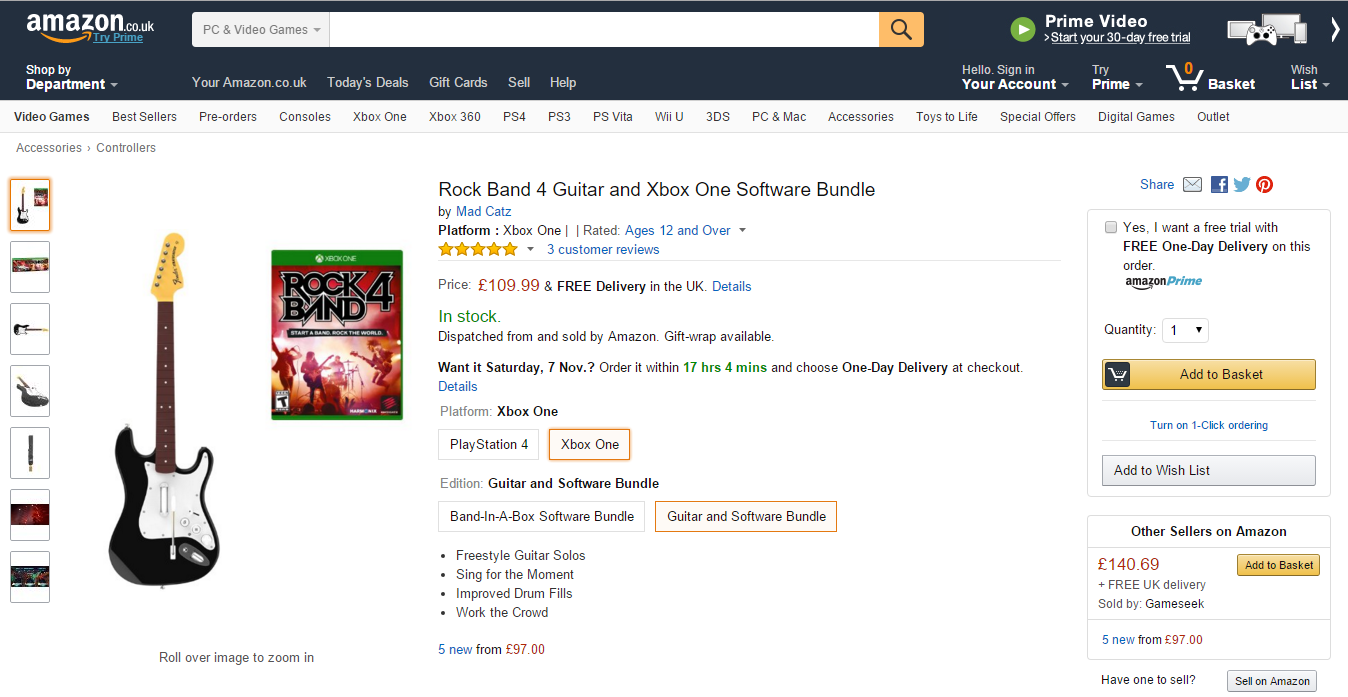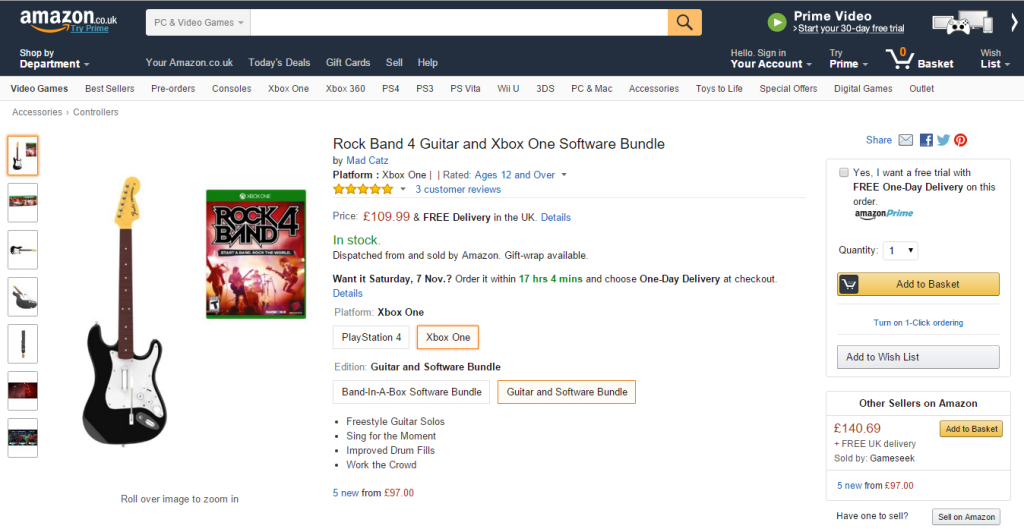 Related Topics:
Amazon
,
Game Reviews
,
Harmonix
,
Mad Catz
,
Rock Band 4
---