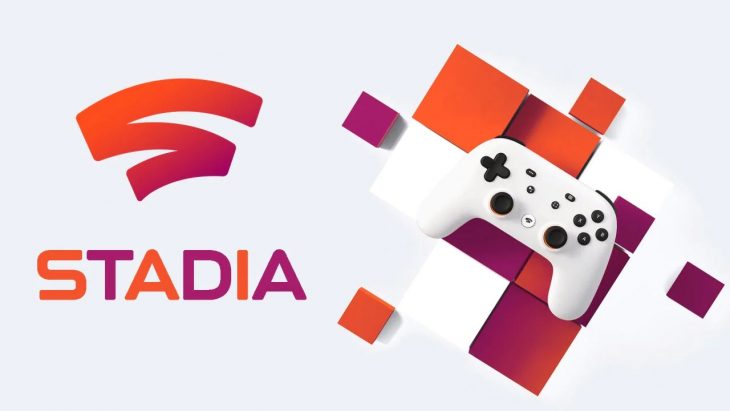 During a recent conference Google announced further details about their upcoming game streaming service, Stadia, as well as more information regarding associated costs.
Initially two versions of Google Stadia will launch, a free version and a paid version, the latter of which will release this November. The premium membership, known as Stadia Pro, will cost $9.99 ($11.99 CAD, €9.99, £8.99) per month and allow users to play games in 4K, 60fps, and HDR.
Stadia Pro will offer the occasional free games to subscribers, such as Bungie's new version of Destiny 2, Destiny 2: New Light, but otherwise most games will also need to be purchased on top of this subscription cost. Any titles purchased will remain in the user's account for as long as the membership is active, but will disappear if the membership lapses. These games will return however, should the user renew their subscription.
Stadia Base is the free version of the streaming service. The major differences are that Base users won't get access to any free games, and will only be able to play games up to 1080p and 60fps, with HDR and 4K reserved for Pro subscribers only. Stadia Base will launch after Pro, at some point in 2020, and will still require games to be purchased in order to be played.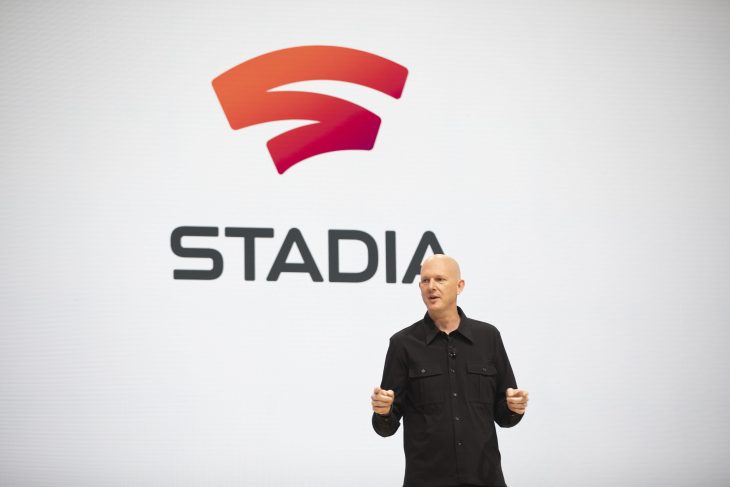 Phil Harrison is a vice president and general manager for Google, leading the Stadia product.
As of yesterday pre-orders went live for the Stadia Founder's Edition. This product packages together an exclusive Stadia controller, Google Chromecast Ultra for streaming to a television, and a three month subscription to Stadia Pro. This package also includes a three month Stadia Pro trial that can be given to a friend.
While other Stadia controllers are available for pre-order at $69, they aren't required to use the service. Mouse and keyboard will also be compatible, allowing users to simply pay a subscription fee and the cost of the game.
When Stadia Pro launches in November it will be available in Chrome browsers across PC, Mac, Google Pixel 3 and 3a (though more iOS and Android platforms will be added later), and on televisions through Google Chromecast Ultra. 14 countries will see the initial release of Stadia: Canada, the US, UK, France, Ireland, Italy, Spain, Germany, Belgium, the Netherlands, Sweden, Denmark, Norway, and Finland. More regions will be added in the future.
The recommended minimum connection speed for Stadia, according to Google, is 10mbps, with games scaling down for slower speeds to 720p. Google advised a connection speed of at least 35mbps for 4K streaming.
Google confirmed a number of publishers and video games that would feature on Stadia when it launches in November. Those publishers and associated games are as follows.
Dragon Ball Xenoverse 2 – Bandai Namco
Doom Eternal, Doom 2016, Rage 2, The Elder Scrolls Online, Wolfenstein: Youngblood – Bethesda
Destiny 2 – Bungie
Get Packed – Coatsink
GRID – Codemasters
Metro Exodus – Deep Silver
Thumper – Drool
Farming Simulator 19 – Giants Software
Baldur's Gate 3 – Larian Studios
Power Rangers: Battle for the Grid – nWay Games
Football Manager – Sega
Samurai Shodown – SNK
Final Fantasy XV, Tomb Raider Definitive Edition, Rise of the Tomb Raider, Shadow of the Tomb Raider – Square Enix
NBA 2K, Borderlands 3 – 2K
Gylt – Tequila Works
Mortal Kombat 11 – Warner Bros
Darksiders Genesis – THQ
Assassin's Creed Odyssey, Just Dance, Tom Clancy's Ghost Recon: Breakpoint, Tom Clancy's The Division 2, Trials Rising, The Crew 2 – Ubisoft
Google also confirmed that games would be coming to Stadia from EA, Rockstar, and Capcom, though they will be announced during E3 2019.
Google said that Stadia offers gamers 10 teraflops of graphics processing, which is more than what the Playstation 4 and Xbox One can offer combined. Games journalists will be given the opportunity to try out the service soon at E3 2019, where they can get their hands on some of the latest games via a completely new platform.
Google's goal with Stadia is to both make gaming more accessible, and change the way people play games. No longer will people need to move their hardware around for holidays, or just to create the right set up, now they can simply log into a browser and play with their friends.
Google told press that they are extremely committed to Stadia, and won't be dropping it even if it doesn't perform well initially. They say that a lot of investment, both from them and games companies, has gone into this product, and they're all in it for the long term.