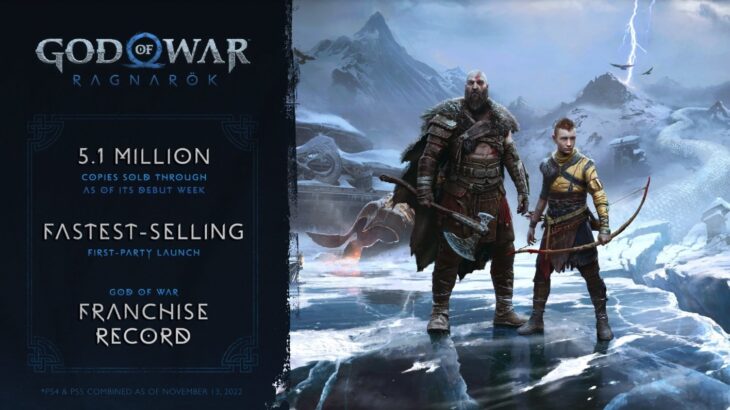 God of War: Ragnarok is the latest Sony first title to claim the crown of "Fastest Selling PlayStation Game in History." 5.1 million copies sold during the first week of release is over a million more than the previous record holder, The Last of Us: Part II, which sold 4 million copies in 3 days. Before that, Marvel's Spider-Man with 3.3 million, and the 2018 God of War reboot with 3.1 million laid claims to the title.
Direct comparisons between each title are difficult as the full week of launch sales remains unknown for all of them. Furthermore, the budget for God of War: Ragnarok is not public information, so whether Sony Santa Monica's latest game is the most profitable launch to date is unknown. Given the success of the 2018 God of War game and the extensive marketing push for God of War: Ragnarok, it is safe to assume that the budget was substantial.
In addition to flying off physical and digital shelves, God of War: Ragnarok is a hit with critics. Multiple outlets have awarded the title a score of 10/10, or 9/10, with one 6/10 outlier quickly being piled on by fans of the game. Though the title enjoys fan support and critical acclaim, Santa Monica Studio has announced that there will be no additional DLC.
Finally, in terms of total sales, while God of War: Ragnarok is the fastest-selling, the 2018 God of War game sold over 23 million copies. The latest entry in the franchise still has to maintain sales for the upcoming months in order to pass its predecessor. Further hampering God of War: Ragnarok is that it is exclusive to the PlayStation 4 and PlayStation 5, while 2018's God of War enjoyed success on PC through Steam and Epic Games' marketplaces.