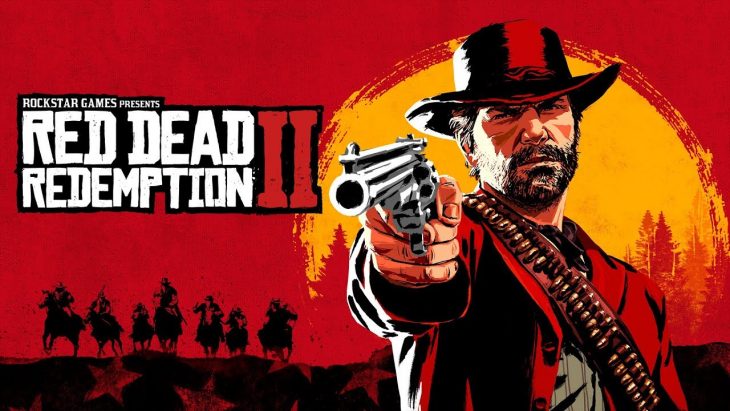 E3 has evolved from a way for game makers to inform press and retailers about what they've got coming out to a much more public affair, but this year's E3 still has retailer Gamestop expecting big sales for the last quarter of the year.
In a conversation with Gamesindustry.biz, Vice President of Merchandising for Gamestop, Eric Bright said that he's particularly excited about Q4 2018 because it contains a wide spread of releases, both big and small. He goes through the releases from Call of Duty: Black Ops 4 and Red Dead Redemption 2 in October all the way to Smash Bros. Ultimate in December, all of which culminates into a very strong quarter for new releases.
Bright points out that Nintendo did extremely well out of E3 week, with Switch sales doubling for the period of the event. This, he says, was largely driven by the announcement of the new Smash Bros and Pokemon games. In fact, Super Smash Bros Ultimate has jumped to the top of pre-order lists, with Pokemon Let's Go Eevee and Pikachu following closely behind alongside the new Pokemon controller.
Spurred on by the announcement of a battle royale mode, Call of Duty fans have also been showing their excitement in pre-orders. Rockstar fans too were driven to stores by the new gameplay for Red Dead Redemption 2, with Gamestop's exclusive collector's edition selling out in a day and a half.
It seems as though Red Dead Redemption 2 has also affected publishers, with many games such as Call of Duty being pushed to earlier release dates than usual to avoid a clash. Rockstar's new title is anticipated to be another Grand Theft Auto 5, providing endless hours of gameplay and fun both online and offline, and that has many competitors, such as Assassin's Creed Odyssey.
However, Bright has a theory on these unusual release dates. He believes that publishers are looking to launch titles at a time when they are open to take advantage of the holiday season sales. No one wants to release a game just before Black Friday, so earlier release dates mean that discounting the game isn't such a critical blow to revenue. Bright also thinks that because of longer development cycles publishers are more willing to release games when they want to, which is why Q1 has seen so much attention in recent years.
With summer usually being quiet for game releases, this new behavior from publishers could solve the issue of the 'summer drought'. With more games releasing throughout the year retailers and publishers will benefit from consumers waiting for the games they want, as opposed to waiting to buy the one game they're after at Christmas.
Bright goes on to say that even physical retail stores are benefitting from games-as-a-service titles such as Fortnite. These free-to-play titles drive up the sales of headsets, controllers, and in-game currency everywhere, particularly with a game as massive as Fortnite. Many consumers are coming to stores in order to trade-in their old games for money to spend on accessories and currency in Fortnite or other free-to-play titles, which is absolutely still helping the high street games store.
While Gamestop is still searching for a permanent CEO, it seems like the retailer is going to do well heading into the end of the year. Even with talks surrounding a buyout still on-going, it looks as though Gamestop is here to stay.