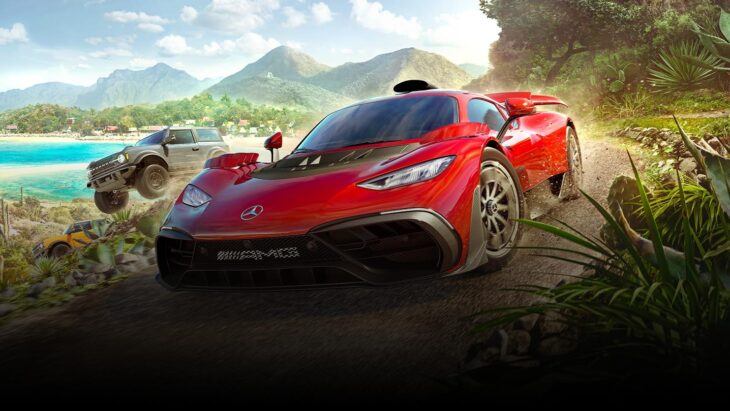 Forza Horizon 5 might not be out until tomorrow, but reports show that it's already coming close to hitting 1 million copies sold. According to a report from VGC, the Racers Hall of Fame Leaderboard, which compares racing game stats, puts sales at 800,000 across PC and Xbox.
The reason for this is that the game is already available to download early on Xbox Game Pass but to actually play it, you need to buy the premium edition. This edition costs about $99/£85, but has been picked up by many fans due to the sheer quality of the franchise.
The premium edition also grants players access to the first two expansions when they launch, as well as a few bonuses for the game. It seems as though the offering is more than reasonable for everyone who has picked the game up already, and many still may once the game is out.
In terms of revenue, this equates to around $36 million to $79 million ahead of the game's actual release date. If nothing else, this shows the confidence players have in the series, which has already been set up thanks to the phenomenal Forza Horizon 4.
The game's reviews so far have been nothing short of sensational. It seems like everything has been built upon with this game to make it bigger, better, and more stunning than anything Playground Games has ever put out before.
Forza Horizon 5 is an open-world racing game set in a Mexico-inspired map. It's the biggest game in the franchise to date, packing in more cars and activities than ever before. Players get to compete in all sorts of races and speed events across the campaign, and there's an entire multiplayer mode on top of that to enjoy as well.
The Forza Horizon series has always set the bar for racing games. Many look to what the franchise has done before judging another racing game, because most games that come out after a Forza title should take note and use the inspiration to improve.
This is only the start for the game though. Forza Horizon 4 enjoyed years of additional content and competitions. No doubt there's a similar plan for Forza Horizon 5, and that's what players are really buying into at this point.