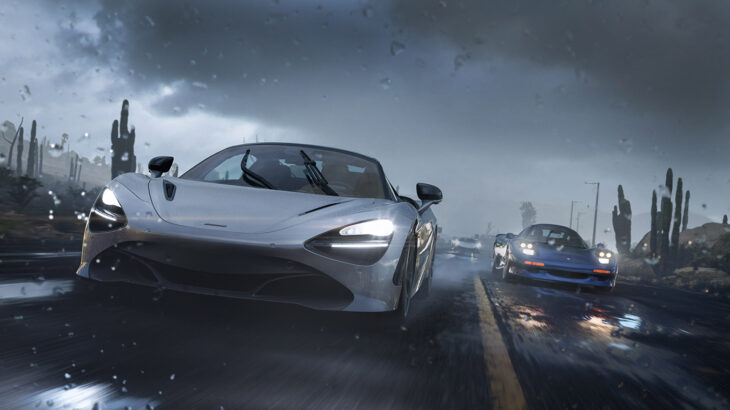 Forza Horizon 5 has been awarded as the most anticipated game of E3 2021. This news occurred last night during the E3 2021 awards show.
This ceremony marked the end of E3 2021, the first online-only version of the event. During it, select judges from across the media partners of E3 looked through all the games shown and discussed from every presentation over the past few days.
The judges consisted of representatives from GameSpot, IGN, PC Gamer, IGN China, Games Radar +, and Game Bonfire, a press outlet owned by Tencent.
Among the awards, Bethesda and Microsoft's combined E3 show was chosen as the best showcase presentation of the entire event. Judges also selected the most anticipated title from every show, and Forza Horizon 5 got the most.
Some companies that made presentations outside of E3, such as Warner Bros, Bandai Namco, and 24 Entertainment, were not included in the choices, even if judges were excited about their games.
The full list of winners from the event are as follows.
Most anticipated game of E3 2021 – Forza Horizon 5
Best Presentation – Xbox & Bethesda Games Showcase
Most anticipated games per presentation
Gearbox Software – Tony Tina's Wonderlands
Capcom – The Great Ace Attorney Chronicles
Intellivision – Asteroids
Indie Games – Falling Frontier
PC Gaming Show – Songs of Conquest
Nintendo – The Legend of Zelda: Breath of the Wild 2
Future Games Show – Immortality
Freedom Games – Airborne Kingdom
Square Enix – Marvel's Guardians of the Galaxy
Xbox and Bethesda – Halo Infinite
Ubisoft – Mario + Rabbids: Sparks of Hope
Yooreka Studio – Loopmancer
While there's no question that any E3 has been better than no E3, there's still a lack of real excitement around this year's event. Some fans believe that combining all of the announcements into a single day or weekend would have been enough. Certainly better than stretching it out as long as it has been.
Developers and publishers have had a tough time with the pandemic, so there aren't that many games to announce, reveal, or get excited about. However, there are far more indie games on show than there ever have been, something that may be a side-effect of furlough in the UK and many being forced to switch jobs or work entirely from home.