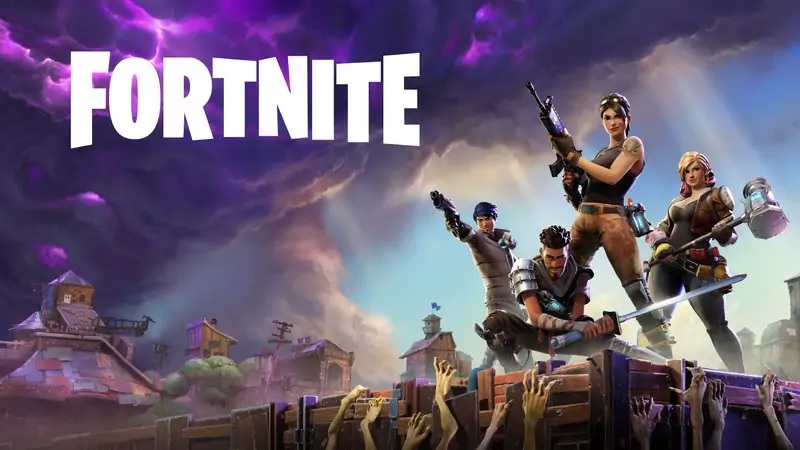 A report from SensorTower shows that since it released for iOS on March 15th Fortnite has generated around $300 million from microtransactions. This is impressive considering that the game has only been available on the platform for about 200 days, but it's not the fastest mobile game to reach the milestone.
Pokemon Go from Niantic is the fastest iOS game to reach $300 million, which it managed to do in 113 days according to SensorTower. Pokemon Go makes use of the hugely popular Pokemon IP, drawing upon the creatures and concepts from that world, while Fortnite is newly established and with an arguably smaller fanbase.
The better comparison for Fortnite as an iOS battle royale title is PUBG mobile. Since the 15th of April the game has been selling additional content and has made $47 million in 173 days so far.
The SensorTower report also compares Fortnite against another hugely popular Epic Games title, Clash Royale, Honor of Kings, and Knives Out. The report shows that Fortnite has grossed millions more than any of these titles, making it one of the most popular and most lucrative titles in the developer's history.
Around 65 percent of the $300 million Fortnite has made from iOS sales was generated in the US. The game averages about $1.5 million a day in revenue according to SensorTower's report.
The report shows just how important new seasons in Fortnite are. With the recent launch of Season 6 on the 27th of September the game generated $20 million from the iOS version alone, thanks to many players investing in the Battle Pass which provides challenges, new rewards, and experience boosts.
The Android version of Fortnite has generated $60 million since it launched on the 9th of August. This brings the combined figure generated from the mobile versions of Fortnite to $360 million. Considering that Fortnite is also available on PC, Playstation 4, Xbox One, and Nintendo Switch, the total revenue generated must be much higher. With the ability to use the same account across all devices now also enabled there's nowhere the game can't be accessed, which must only add to the appeal players see in it.