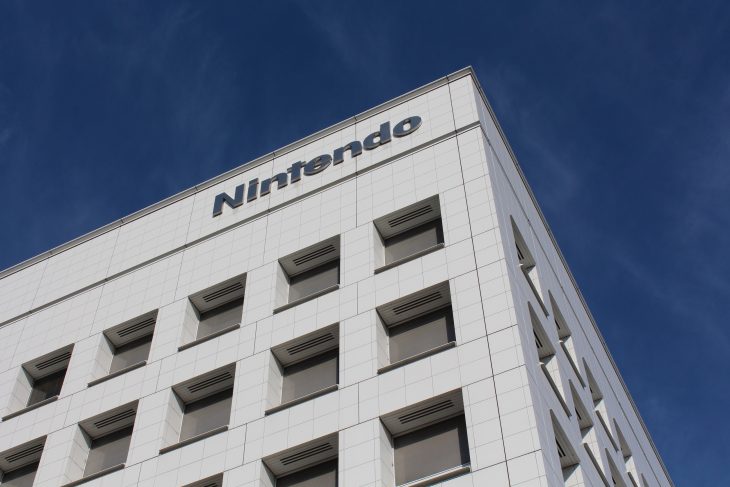 A significant increase in profits can be seen in Nintendo's financial results for the first half of 2020. For the six month period ending on September 30, 2020, the report shows net sales of 769.5 billion Yen ($7.4 billion). This is up year-on-year from 444 billion Yen ($4.3 billion) by 73 percent.
Out of these net sales, 77.5 percent, 596.4 billion Yen ($5.7 billion) came from overseas sales. This surge in sales has been a major contributor to a 209 percent rise in operating profit year-on-year. Currently operating profit is at 291.4 billion Yen ($2.8 billion), and ordinary profit is at 297.5 billion Yen ($2.85 billion), which is an increase of 249 percent year-on-year.
While Nintendo hasn't attributed these increases to any one factor, it's impossible to ignore the impact the coronavirus (COVID-19) pandemic has had. More people are looking for indoor entertainment than ever, and the Switch fits that criteria even for those with a smaller budget.
Thanks to this successful start to 2020, Nintendo's forecast for the current financial year, ending on March 31, 2021, has been increased. They now expect net sales to total 1.4 trillion Yen ($13.4 billion), which is up from their previous expectation of 1.2 trillion Yen ($11.5 billion).
Operating profit expectations are now at 450 billion Yen ($4.3 billion), up from 300 billion Yen ($2.9 billion). Ordinary profit expectations are also up at 440 billion Yen ($4.2 billion) from 290 billion Yen ($2.8 billion).
In 2019, Nintendo saw net sales of 1.3 trillion Yen ($12.5 billion). Of this, operating profit was 352.3 billion Yen ($3.4 billion), and ordinary profit was 360.4 billion Yen ($3.5 billion).
Nintendo's hardware sales rose by 80.9 percent for the period, totalling 12.53 million units sold. Of this, the Switch Lite made up 4.17 million units, and the base Nintendo Switch model made up 8.36 million units.
In the same period last year, 1.95 million Switch Lite units were sold. However, the Switch Lite only launched in September 2019, so it's not a fair comparison by any means. At the time of writing, the Switch Lite has sold over 10 million units worldwide, bringing the total for the Switch in general to 68.3 million. This equates to the Switch Lite being one in every seven Switch console sales.
As a result, Nintendo has also raised their forecast for hardware sales from 19 million units to 24 million units.
As you'd expect, software has also seen a boost. Software sales are up by 71.4 percent year-on-year. The same period last year saw 100.25 million software units sold. This only accounts for digital and physical full-game sales, with no data for add-ons. To date, more than 256 million games have been sold for the Nintendo Switch since its 2017 release.
It appears as though digital sales are still at the heart of Nintendo's growth. Download sales are up at 171.5 billion Yen ($1.6 billion), a rise of 139 percent year-on-year. Digital sales made up 47.2 percent of all software sales for the first half of 2020. In the first quarter, they made up 55.6 percent, which is when the pandemic first hit, and lockdowns were put into place.
The biggest new release for Nintendo was easily Super Mario 3D All-Stars. 5.21 million units have already been sold since it launched on Mario's 35th anniversary this September. Another high-seller was Paper Mario: The Origami King, which sold 2.82 million units.
The best-selling game of the year, which will surprise no one, is Animal Crossing: New Horizons. 14.27 million units have been sold in the first half of this fiscal year alone. The total sales for the game now stand at 26.04 million units sold.
Mario Kart 8 Deluxe, which is packaged with most Switch hardware, has sold 4.21 million units this year. Ring Fit Adventure has also sold well, despite stock issues, with 3.11 million units sold. Mario Kart 8 Deluxe is still the best-selling game on the Switch at 29 million units sold though.
This financial year alone, 20 Switch games sold over 1 million units each. This includes five third-party titles.
Finally, Nintendo has managed to increase their presence in the mobile industry, generating 26.7 billion Yen ($256 million), which is up by 33.9 percent year-on-year.