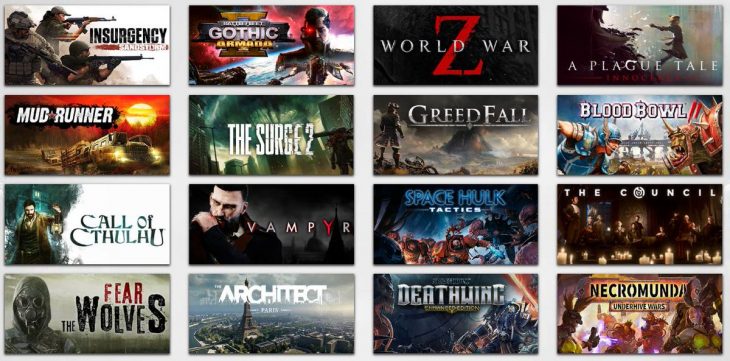 Focus Home Interactive has announced that they've had a strong financial year, and have managed to acquire developer Deck 13 as part of the successful year. Deck 13 is a German development studio, best known for The Surge series of souls-like games.
The deal sees Focus home Interactive acquire 100 percent of shares in Deck 13, valued at €6.5 million in cash, and €0.6 million in shares. The money came from a total pot of €46 million that Focus Home Interactive managed to secure through five separate banks, as well as Bpifrance Financement earlier this year. The rest of this money has been earmarked for further studio investments, hinting at more deals to come.
Deck 13 is made up of 60 members of staff, and has previously worked with Focus Home Interactive on the first The Surge game. That game saw the developer earn €5.5 million in revenue in 2019 alone.
Focus Home Interactive reported revenue of €143 million for the financial year ending on March 31, 2020. This figure is up 13 percent year-on-year, with net profit up by 64 percent year-on-year at €13 million.
The company's performance was driven by three key games; A Plague Tale: Innocence, World War Z, and Greedfall. The company is set to announce the first news about more exciting projects that they have planned for the future soon.
Among these new projects is what is described as an incredibly exciting new co-op experience from Sumo Digital, as well as two new games within the Warhammer license. Warhammer games tend to sell extremely well because of the established fan base, but poor quality Warhammer games always drop like a lead balloon, and some have cost developers greatly.
Finally, over the coming weeks, Focus Home Interactive is going to reveal a partnership with four new studios, some of which are renowned for their work around the world.
Focus Home Interactive is quickly becoming a big name in the games industry. Most of their projects have a wide appeal, and the support they receive means that they keep generating new, long-lasting player bases over years, many of whom invest in post-launch DLC.