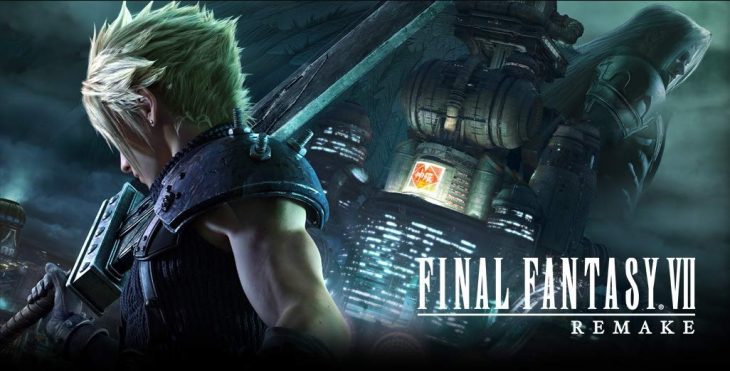 Final Fantasy 7 Remake has been confirmed as being playable for Sony's next generation console, what is currently thought of as the PlayStation 5.
Final Fantasy 7 Remake was easily one of the biggest games to be shown at E3 2019, particularly because a release date was finally confirmed for it. Publisher Square Enix has now confirmed that the game will be coming to two next generation consoles, and Sony's is one of them.
Square Enix's CEO and President, Yosuke Matsuda, told press that the teams behind Final Fantasy 7 Remake have made the game for both current and next generation consoles. It is believed that both next generation consoles will be supported, as well as current ones such as Xbox One and PlayStation 4.
Matsuda didn't clarify whether or not the game would be playable across both console generations because of backwards compatibility, or because the team are developer specific versions for both generations of technology. Both the PlayStation 5 and Project Scarlett will feature backwards compatibility, so it's definitely possible that as a result of this, Final Fantasy 7 Remake will be playable on both.
Details revealed about Final Fantasy 7 Remake have so far confirmed that it will release for PlayStation 4. It's also well-known that the game will span two Blu-Ray discs, but won't contain the entire story of Final Fantasy 7 as it is known from the PS1 classic. This has led many fans to ask how many discs the entire game will be released across.
Final Fantasy 7 Remake is a completely remade version of Final Fantasy 7. The game has been rebuilt from the ground up to retell the Final Fantasy 7 story in a brand new light, for a brand new audience. The original game released in 1997, so there are many more gamers now who haven't experienced what is widely named as the best game in the Final Fantasy franchise.
The remake features a brand new combat system, which uses the specific abilities of each character, as well as systems from the original game, but builds upon them to make something more engaging for today's audience.