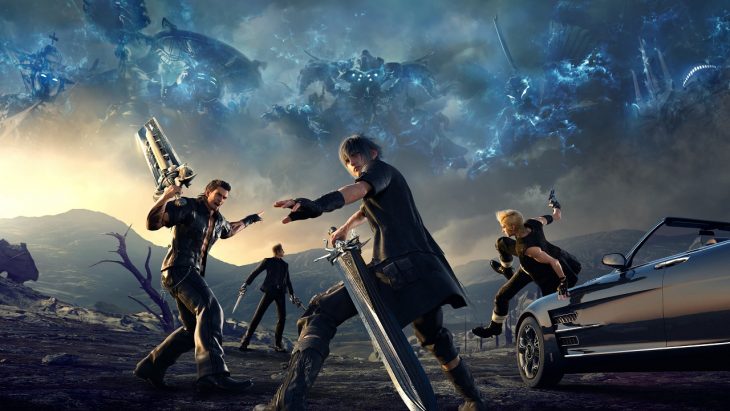 Recently Square Enix has been making a real effort to make Final Fantasy 15 the centre of a new universe-within-an-IP business model. Their work has paid off with the title releasing across multiple platforms, including an upcoming Windows release and a mobile release, with products in other forms of media helping to change the game completely since its release in 2017.
Since launch Square Enix has been bringing new content to Final Fantasy 15 in the form of character-themed episodes. Each one explores one of the four main characters in further detail, expanding the core brotherhood they form and the world they're a part of. These updates have dramatically changed the game since it released, something that's becoming more and more important if a publisher or developer wants fans to stick around playing their game. Square Enix is even adding an MMO-like mode to provide further content and appeal to a new demographic.
The universe-within-an-IP model has proven to help Square Enix a lot, with Final Fantasy selling 6.5 million copies to date, which is 500,000 copies up from the original figure announced in January. With plans to bring even more content to the PC and mobile versions of the game this number can only increase.
Hajime Tabata, Game Director of Square Enix, told Gamespot that this has been a very successful project for them. The fact that they're bringing even more content out up until the launch of the Windows version and mobile version.
He added that from a development point of view the fan feedback has been incredibly impactful from day one. They felt that the story was lacking in certain areas, which is what fans confirmed, so they tried to do their best to give fans more story with the content they've released since launch.
Final Fantasy 15 is the latest title in the Final Fantasy series. The games are well-known for being at the core of the RPG genre, providing the best role playing experience. In the game players follow Noctis and his entourage on a journey as they travel around Eos in an attempt to save it from a terrible darkness.