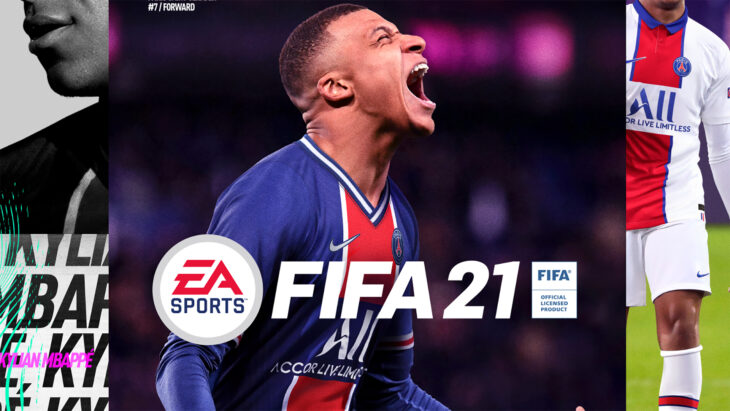 This week FIFA 21 continues to reign at the top of the US weekly game sales chart. The game has seen a decrease in sales of 55 percent week-on-week, but nothing else is even coming close to toppling it.
EA's Star Wars: Squadron has retained its position in second place in the chart. The game's sales have dropped by 22 percent week-on-week, but even so players continue to praise it. The exceptional VR experience seems to be the crux of what makes this game so popular.
Animal Crossing: New Horizons has seen a surge in sales of 40 percent week-on-week. As a result, it's moved up from seventh to third place. The game's recent Halloween update is no doubt the cause of this boost to sales, drawing more players back in, and welcoming new ones as well. Amazon's Prime Day sales have also probably helped boost the game this week.
Crash Bandicoot 4: It's About Time has dropped from third to fourth, with a fall in sales week-on-week of 28 percent. The game's sales are slowly dropping off week over week, but it's still selling well enough for now.
Madden NFL 21 has moved up one place to fifth this week, and NBA 2K21 has dropped two places to sixth. As the interest in these sports titles wanes thanks to the release of FIFA 21, they'll likely continue to drop off in the chart.
Mario Kart 8 Deluxe has moved up one place to seventh this week. The game gives a good indication that Switch hardware sales are still strong, since it's packaged with most bundles.
Super Mario 3D All-Stars sees a big drop this week from fifth to eighth, though it is still holding on in the chart. The bundle packages together three 3D Mario games on the Switch, and seems to be very popular even weeks after launch. Though this may also be due to Amazon's Prime Day promotion.
Minecraft has seen a huge boost this week, with sales up by 60 percent. The game has moved from the fifteenth to ninth. While all platforms saw a boost, it's the Nintendo Switch version that sold the best.
The chart is rounded off by Ring Fit Adventure, a non-mover. The game continues to sell well because it's still a viable way to get exercise without the need to go to a gym.