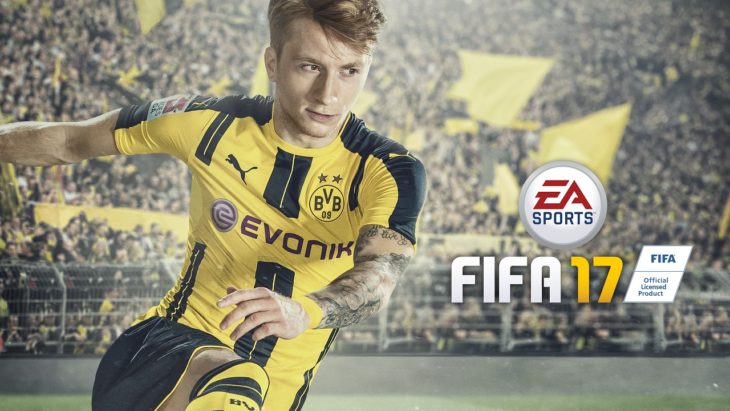 SuperData, a research firm, have reported that FIFA 17 was the highest grossing console game in terms of digital sales for the month of March 2017. SuperData's charts show FIFA 17 well ahead of the competition in the digital sales listings with a revenue of £7.38 million.
Second in the charts was Ubisoft's Ghost Recon Wildlands, which has been at the top of the UK physical sales charts for the last four weeks. Digital sales revenue of the game were £4.53 million. Just behind Ghost Recon Wildlands with a digital sales revenue of £4.21 million was Battlefield 1 in third position in the chart.
Battlefield 1 continues to outsell its main competitor, Call of Duty Infinite Warfare which came in at sixth place with a digital sales revenue of £3.23 million. Interestingly last year's entry, Call of Duty Black Ops 3 made it to ninth position, with a digital sales revenue of £1.64 million, though it must be noted that physical titles of Activision game sell better. With the official reveal of this year's Call of Duty title, Call of Duty WW2, sales of these games may increase in the coming months as fans prepare for the launch.
Horizon: Zero Dawn tops the second third of the digital sales chart in fourth position with a digital sales revenue of £3.95 million. GTA V continues to sell well years after launch in fifth position with a revenue of £3.76 million.
ARK: Survival Evolved came in at seventh place with a sales revenue of £1.7 million. The recent Playstation Store easter sale saw the game heavily discounted which could account for increased digital sales revenue.
Finally Mass Effect: Andromeda continues to sell well with a revenue of £1.65 million, securing it eighth place in the chart. Destiny brings up the rear in tenth position with a revenue of £1.53 million. The recent Age of Triumph update could attribute to these numbers, as well as the imminent reveal of Destiny 2 gameplay.
The full chart:
FIFA 17 – £7.38 million
Tom Clancy's Ghost Recon: Wildlands – £4.53 million
Battlefield 1 – £4.21 million
Horizon: Zero Dawn – £3.95 million
Grand Theft Auto V – £3.76 million
Call of Duty: Infinite Warfare – £2.23 million
ARK: Survival Evolved – £1.7 million
Mass Effect: Andromeda – £1.65 million
Call of Duty: Black Ops 3 – £1.64 million
Destiny – £1.53 million