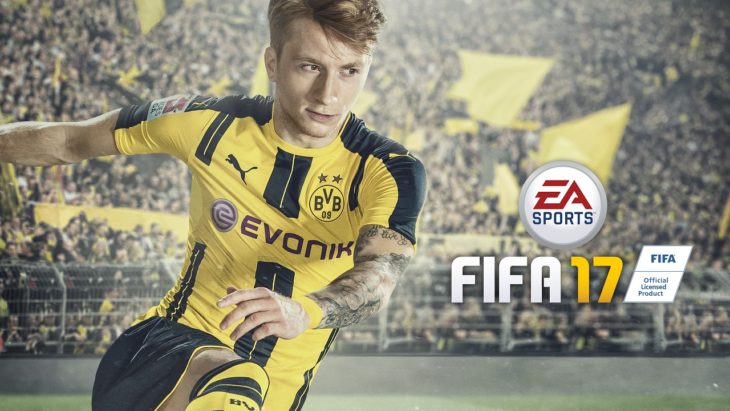 According to SuperData's latest charts for digital sales, EA's FIFA 17 was the UK's best selling video game in April 2017 in terms of digital sales. The game made £7.84 million in revenue over the course of April, up 6.2 percent month on month.
Tom Clancy's ghost Recon: Wildlands, published by Ubisoft, dropped to fifth position due to a fall in sales revenue of 62 percent, down to £1.72 million. The game has seen a larger fall in the charts than most considering it was in second place according to March's data.
Replacing Tom Clancy's Ghost Recon: Wildlands in second place is Battlefield 1, another title published by EA. Interestingly digital sales for Battlefield 1 have been consistent at £4.21 million as opposed to any kind of sales increase for the month. This shows that shows that new players are still joining the game, and the recent release of the DLC, They Shall Not Pass, as well as promises of future DLC, may have been a factor in consistent sales levels.
A new entry to the top ten digital sales chart was Persona 5, which made it to sixth position in its first month after launch with £1.55 million in digital revenue alone.
Overwatch has made it to ninth position as it rides a sales boost into the charts of £1.1 million. SuperData estimate that this figure will grow due to the recent release of the Game of the Year edition on May 24th. A public event being held to celebrate the anniversary of the launch of the game could also be a factor in the increased sales revenue. However, Overwatch didn't quite manage to beat FIFA 16, which made a comeback to the chart in eighth position thanks to the £1.17 million in sales revenue it generated during April.
Bioware's Mass Effect: Andromeda, and Sony's Horizon: Zero Dawn fell out of the top ten chart last month. This allowed Activision Blizzard's Call of Duty: Black Ops 3 to rise to seventh position even though the digital revenue of the game dropped by 23 percent month on month. Call of Duty: Infinite Warfare was also down on revenue in April, month on month by 20 percent, but rose two spots to fourth position in the chart nonetheless.
The full top ten digital sales chart for April in the UK is as follows:
1. FIFA 17 – EA – £7.84 million
2. Battlefield 1 – EA – £4.21 million
3. Grand Theft Auto 5 – Rockstar Games – £3.91 million
4. Call of Duty: Infinite Warfare – Activision Blizzard – £1.78 million
5. Tom Clancy's Ghost Recon: Wildlands – Ubisoft – £1.72 million
6. Persona 5 – Atlus – £1.55 million
7. Call of Duty: black Ops 3 – Activision Blizzard – £1.26 million
8. FIFA 16 – EA – £1.17 million
9. Overwatch – Blizzard Entertainment – £1.10 million
10. ARK: Survival Evolved – Studio Wildcard – £1.02 million