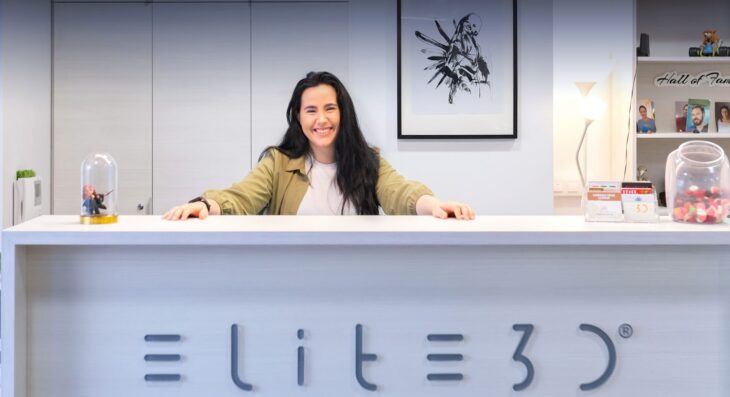 2K Games has announced that it's managed to acquire two studios in Valencia, Spain, giving it an entry into the development scene in the region. The two studios are Elite 3D and Turia Games.
elite3d is an artwork studio. The company is where other development studios outsource their art needs to when they don't have space or resources for them in-house. elite3d has worked on titles such as Monster Hunter World: Iceborne, PUBG, and Call of Duty: Black Ops Cold War in the past.
2K Games was actually one of elite3d's first partners in the games industry. After the studio was founded in 2005, 2K enlisted it to help out with artwork for the PS2 game Motocross Mania 3. One of the more recent collaborations between the pair has been Mafia 3.
Following this acquisition, elite3d is rebranding to become part of 31st Union, the second office for the studio, which is a studio that is being led by Michael Condrey. 31st Union is working on brand new IP for 2K, and while elite3d will work on that, it will also be part of a focused effort to establish a new outpost for 2K Publishing on the global market.
David Ismailer, 2K's President, explained that elite3d has made a huge impact on the industry by acting as a third party through which developers can have artwork produced for them and allow them to use their resources elsewhere. The artwork has always aided game development, and made each game better.
He added that the quality of the work is top-notch, and that's in no small part thanks to the incredible culture the company has fostered. Staff are happy in their work and enjoy working with the developers that approach them, which shows in their work.
He went on to cover how the company is part of 2K's plans for global expansion, and why that is such an important part of 2K's plans for the future. The studio will really help with the efforts going forward, and that's exactly what 2K needs.
Interestingly Turia Games wasn't as high profile in the acquisition. However, 2K did mention that it was co-owned by elite3d's Founders, which may have something to do with why the studio was also acquired at this time.