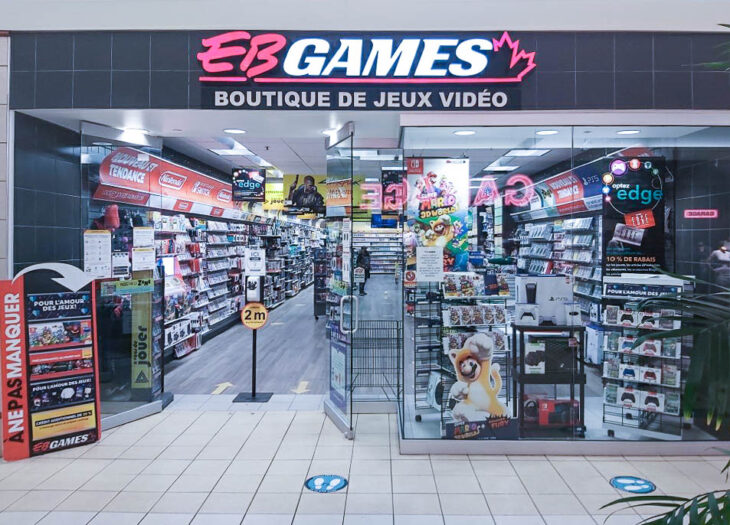 Image credit: GameStop Canada (@GameStopCanada)
Retailer GameStop has announced that it plans to change the name of EB Games to GameStop in Canada as part of a company rebrand.
All of EB Games' physical stores, and it's online store, will be altered to reflect GameStop's branding and logo. This won't be a subtle change as it requires every store to essentially become something completely different externally.
GameStop representatives have explained that this decision was made due to consumer feedback. It didn't go into any great detail as to what that feedback was, but investors seem to share the same feedback.
The whole change was announced via a post on Twitter. The retailer explained what the change was and that the transition would begin happening from now on. Consumers should expect to see their favorite game store remain where it is, but it'll just have a new look in line with GameStop's.
The change to the EB Games Canada website was also revealed via Twitter, with more updates to follow. This transition will likely be a swift one in order to unify the stores around the world. The main GameStop website already redirects consumers based on location, so it will be easy to add a Canadian location to that system.
This is just one more step that GameStop is making to bring its brand together and offer more unique experiences to consumers. By transforming EB Games into GameStop stores, the company has a better chance of its brand being recognized, meaning more customers will refer to it when thinking about buying games.
GameStop was in financial trouble a few years ago, but thanks to store closures and a focus on de-densification, the company is bouncing back. The launch of the PS5 and Xbox Series X/S also helped secure revenue that will go on to fund the company's future and moves such as this EB Games rebranding.
If GameStop continues along the path it's going, it'll be profitable again within a year, meaning it'll look a lot better to investors and should bounce back as one of the major gaming retailers in the market.
Globally EB Games is owned by Gamestop, but the EB Games brand still operates in Australia and New Zealand.