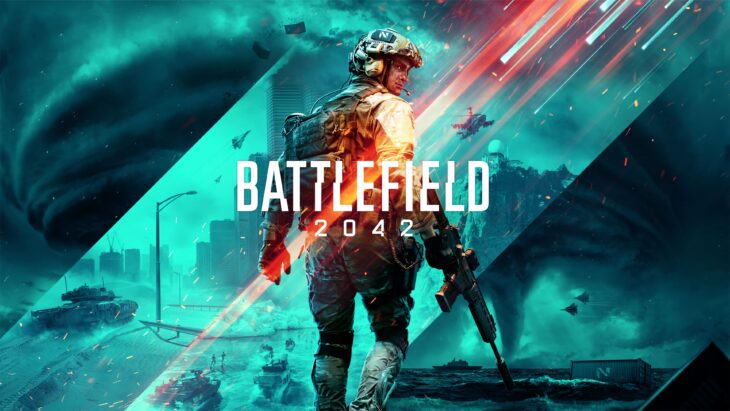 Developer EA DICE has confirmed a number of new details for Battlefield 2042, including cross-progression between platforms. The information was revealed in a DICE blog post on the game.
The developer also explained that a planned technical beta test set for this month has now been delayed. As a result, though, it's possible for the studio to explore and develop this cross-progression functionality further.
The test, which will still go ahead at some point in the future, will involve a few thousand participants and push the game's cross-play functionality. This is a feature that will be vitally important for the game upon release, so it needs to be done right.
The beta is still open for registrations on PS5, PC, and Xbox Series X/S. While anyone can sign up, entry and involvement isn't guaranteed. The plan, according to DICE, is to roll out cross-play across all platforms.
In addition to cross-play, cross-progression is also being implemented. This means that players will be able to take everything with them regardless of the platform they're playing on. This includes any purchases, in a feature that DICE is calling cross-commerce. It means that there's no need to be loyal to one platform because of the cosmetics you've earned and the purchases you've made.
One of the more exciting features that was also confirmed is AI Bots. These will be used to fill the 128-player rounds when not enough players are available. It's unlikely that this will be that common, but by filling each lobby to the max with the addition of AI Bots, DICE ensures a much more enjoyable experience for everyone.
With AI Bots in place, it's also possible for players to play solo against AI Bots, or for groups to work together against a team of AI Bots. The game is a purely multiplayer experience, but it's clearly still important to provide that single-player experience for those who are after it.
The addition of AI Bots is something that sets Battlefield 2042 apart from its competitors. It's yet another way in which DICE is bucking traditional shooter trends and moving in a direction that will please its player base, not the executives who see features in other games and believe they're essential.